Ways of Making Business Travel More Fun
As every jetlagged business traveler knows, it can really be a terrible grind hopping all over the globe to attend business meetings day in and day out. You can perhaps remember the thrill of your first international travel when everything was so new and exciting but with time and repeated trips, all you wanted was to get it over with and not have to worry about security checks, lost baggage, delayed flights, hotel bookings, and the dreary airline food. If you are one of the many who seems to be spending most of your life in an airplane or a hotel room far from your loved ones, then you should seriously think about how you can put back some zest in your life and begin to enjoy the life of an inveterate business traveler once more.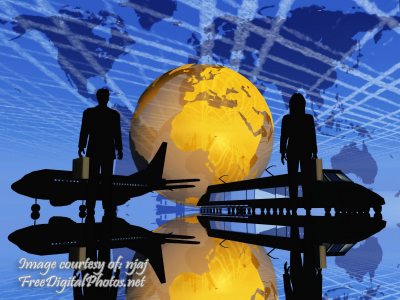 Extend Your Trip
When you head out for a business trip, especially overseas, then try and plan your schedule in such a way that you can punch in a weekend or at the minimum an extra day so that you can enjoy the sights and sounds of your destination. Try not being one of those who just arrive in time for the meeting and fly out again after spending the entire time in a conference room or in the hotel. In the extra time that you have bought for yourself you can pursue any of your hobbies and interests – this could take shape in the form of nature walks, visits to the museums and observatories, taking part in active or adventure sports like whitewater rafting, skiing, ballooning, or enjoying concerts and musical performances, to just name a few. Most of the business capitals of the world are by themselves very attractive tourist destinations that can be explored in a myriad ways. You don't have to necessarily pack in too many things on one trip, especially if the destination is on your regular beat.
Take Care of the Budget
If you think your employer is going to kick up a fuss regarding additional hotel bills for your leisure stay, you could try to find out if you can save on the airfare with your rescheduled flight and convince the bean counters that the extra cost of lodging is well worth it. If this is not possible, then check out of the business hotel and find yourself a B&B or a hostel where you can park yourself for the night. There are a lot of resources on the internet that can save you a lot of money with very inexpensive accommodation options. Do not forget to ask the locals about their recommendation on comfortable, clean but cheap lodgings.
Do As the Locals Do
Since the very idea of staying back for a day or two is to enjoy the destination in a more relaxed frame of mind, you should ditch all your corporate baggage like travelling in limousines or town cars. See what the locals do and hop on to a bus, the metro or even a rickshaw to enjoy the local flavors. Ask your local contacts for small joints where you can enjoy authentic local cuisine specialties or if you are fortunate enough; cadge an invitation to a friend's / colleague's / client's home to get a taste of the best. Find out what the best beverage of the place is and be sure to sample it; it could be a beer or even a tea brew that's nothing like what you have ever tasted before. If you cannot have a local contact to act as your guide, then try to get one on hire from a local bureau, if the place is completely unfamiliar. The advantage of a professional guide is that you will get all the local color that would have escaped you had you been travelling all alone.
Author bio: Sudarshan Singh manages the travel desk of a leading business hotel in Mumbai. Passionate about wildlife photography, he has contributed a number of photos to travel and wildlife websites, including www.tigersheavenresort.co.in