Thaiways – Customs to know about before doing business in Thailand
If you are thinking of getting started with business in Thailand it's worth noting that there are a range of business customs and business etiquette that should be observed to ensure your success. We have taken the time to set out some of the business basics here so that once you have your office space set up in Bangkok – we love the serviced offices from Servcorp (follow this link for more info on their serviced offices – http://www.servcorp.co.th/en/serviced-offices/) – you will be good to go.
How to do business
If you have every been to Bangkok you will know that it is a packed city with a whole lot of people there all wanting to get around. Due to the problems faced with navigating the traffic-clogged streets of Bangkok, many of the top executives in business will not make any more than two meetings per day. The traffic can be so bad sometimes that Thai business people will hold meetings via phone rather than try to manage the traffic. There is also the option in Bangkok of getting around by boat, a novel and yet highly efficient way to navigate the city.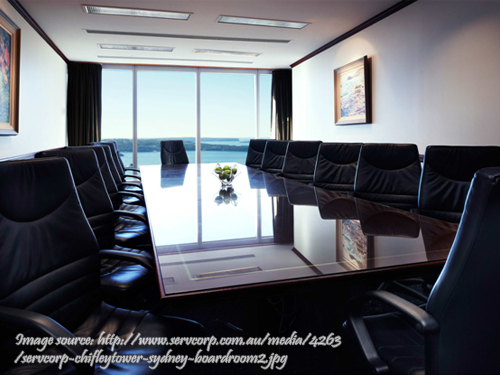 A bit about religion
You will find that Thailand's predominant religion is Buddhist, except for the areas that are in the south which are Muslim in places. Most of the holidays for Buddhists take place in April and in May, and many people will go away on holidays during this time. As a result, it's best to do business transactions in between the months of November and March for the best success.
What to avoid
As a country with a monarchy, you should be respectful of the king and make sure that you don't make any kind of comment that could offend people. If you do make negative comments you may impact on your ability to do business in Thailand. Be sure to also treat any images or statues of Buddha with respect and to not point the soles of your feet at a Buddha. Make sure not to touch or deface any images or statues of Buddha.
In Thailand it's important to note that the head is considered sacred, so if you pass something over someone's head they might be offended. Best not to do it at all. To that end, the feet are – rightfully – considered dirty. Don't put your feet near anything related to the head, and don't gesture with your feet. Other points to note are that you shouldn't point with one finger, and don't pass things with your left hand. The right is preferred.
Business etiquette
Being polite and respectful in Thailand will get you a long way. Speaking softly and smiling with real warmth will work in your favour as you strive to build a great working relationship with your business colleagues in Thailand.
Thai people like to spend some time building a great personal relationship before they will discuss business. Often, thing will need to be spoken about a great many times before any kind of decision takes place. For this reason, many meetings will take place before things get started in Thailand.
Thais laugh easily and readily, and you can minimise any kind of error or embarrassment by laughing. If someone starts to laugh without reason you might assume that they could be embarassed and so it's best to change the topic!
Present a good front
When doing business in Thailand it's important to present a prestigious front to people to be held in esteem. A virtual office or a serviced office can help you to do this because it's an inexpensive way to achieve prestige without the commitment of a full-time permanent lease.
As with all business, work at improving relationships and you will find that your business with profit from the strength of your bonds.
Author Bio: Sarah Williams is an Thailand business consultant. She takes a keen interest in business structures and work culture. Recently she has taken a particular interest in the benefit of having virtual offices to attract clients in Asia.