3 Simple Ways Your Bookkeeper Can Help to Grow Your Business
The role that bookkeepers play in business is great. These professionals help a lot when it comes to keeping the business running and they can also be excellent resources when you are making decisions for the growth of your business. It is therefore of great importance to hire a professional bookkeeper who has experience in the field. This way you are assured that you will get awesome returns. This is particularly so if you are struggling to get your startup business or any other small business to take off to the next level of growth.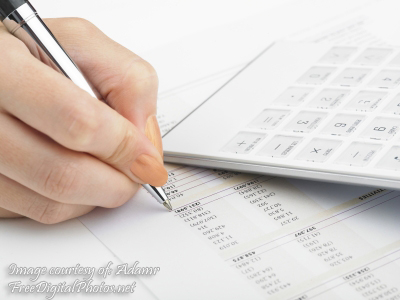 Disclaimer!
It is not just any bookkeeping service provider who will provide you with the results that you are looking for. However, if you get one who is thorough in their work then you should not have a problem with growing your business. Companies in Melbourne, Australia are probably the luckiest as they can access fantastic bookkeeping services with such impeccable ease. Here are some of the ways that these businesses stand to benefit by contracting the services of the best Melbourne bookkeeper.
1. Reduced debts and more ready cash
One thing that bookkeeping service providers offer to their clients is a streamlined invoicing system. A good bookkeeper can help you to improve the flow of money into your business. They will help you to get clients to pay for the products and services you provide to them. There are some bookkeeping companies that also deal with credit control thus helping you to lower the risk of cash shortfalls. Of course if you have a steady cash flow then you will not land yourself into debts in a bid to cover the overhead costs. On the contrary you will be able to focus your money on exploring other business ventures.
2. Decision making
You are probably wondering how a bookkeeper will help you to decide on what you want to do with your business. These professionals will not decide for you nor will they sit in your board meetings to decide. However, the financial reports that they will prepare for you will help you to make decisions for your business. The financial reports will give you a bearing on what you should be doing for your business to perform better by helping you figure out exactly where your business has reached in its growth process.
3. Handling financial challenges
There will always be financial issues at a certain point in time in your business running activities. Bookkeepers can help you with handling these challenges. They provide financial data analysis and they also identify issues that could potentially affect your business' development. The best of bookkeeping service providers present their clients with tailored solutions to their financial challenges.
Bottom line
Bookkeeping services are very important for the success of all businesses. Furthermore a bookkeeper can help a lot with the development of your business. They do not have to participate in your business' running but simply by providing you with these services they can help to grow your business.
Author bio: Michael Strauss is a Melbourne bookkeeper and financial consultant. He has more than twenty years of experience in professional finance services.