Here's How To Brand Your 'School' Under A Standard Budget Plan
When you are planning to market your 'school,' remember educational marketing is not like mainstream corporate marketing. This is different and supposed to be carried out finely and with apropos approach. To get your new product-line in the market and make people aware of a new educational institute has a very fine line in-between, which you should always be wary of. Be it marketing content and material designs, in educational marketing process, over-embellishment of anything might reflect your monetary purpose, which would be plain unethical. As you know, in Australia, government funds all schools, thus, extraordinary marketing approaches do not always seem falling under the slab. And, this is where you should come up with some ideas that could help you rake in some big conversions under the same budget plan.
If I were to advise, I would rather say, try digital marketing followed by low-budget yet exclusive uniform coding, such as custom made name badges for each of your students as well as faculty members. This would speak for a high-profile education system.
Now, here goes the low-budget yet big marketing idea –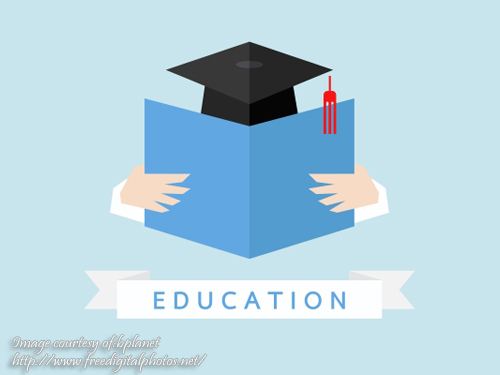 Blog Commenting –
With the emergence of virtual world, now everything seems fast-pacing. The world has turned into a global-village and no one is stranger anymore. There are social media platforms, such as Facebook, Twitter, Instagram and then there come open blogging sites. Blogging sites though do not attract as much crowd as social media platforms do, but they surely have started to become authentic means of marketing these days.
Blog commenting has to be little indirect and more insightful in its approach. E.g. unlike Facebook or any other social media network, you can't be straightforward with your service and product on a Blog Comment Section; you are rather supposed to put your very individual views about the relevant Blog Topic tailed by your Brand (School) Name right at the end or bottom. In a nutshell, you should create opinions and not brand directly, which is considered more original and trustworthy form of marketing. This costs you nothing, but only your monthly Internet bill.
Take The Advantage Of Message Boards –
The second most affordable marketing means is message board, which though sounds boring to a majority of entrepreneurs. Having been around the market for quite some time now, message boards a.k.a online forums sites are yet found less effective as compared to other expensive and well-crowded marketing platforms. But, I would like to recommend you a few relatively more visited message boards to post your comments on – Gaia Online, 4chan, IGN and the like. These Online Forum Sites are gradually getting in the limelight and the reasons are their comprehensive categories, authentic authors and quality content.
Outsource Search Engine Optimization Service –
Search engine optimization service is a blanket word, which would cover all the aforesaid marketing forms, but only on your customisation request. SEO service has been around in the marketing industry since a long time now and it is finally considered a quick and effective marketing approach of digital age. What it brings to you are – content creation, Google Localing, social media marketing, guest blogging and forum marketing. Outsourcing search engine optimisation service has always proved to be cost-effective to those who are starting their ventures and wishing for a quicker growth.
Start Blogging –
If you are an enthusiastic writer, you can run it under you or else there is always an alternative, i.e. outsourcing. Blogging requires you to be a fine writer along with ample time in hand. You have to spare a standard amount of time every day to come up with exclusive ideas to brand your school across an already saturated market. Blogging is an amazing marketing means which not only help you with outcomes, but also offers you a space where you can witness yourself turning into a wonderful writer. Moreover, blogging never gets too old or boring, as every day seems to be a new source of new ideas. And, all it costs you is time and a reasonable website hosting fee.
Leverage Social Media Sites –
Social media platforms where you get to strike your best shot ever. Facebook, Twitter, Google Plus and Instagrams are these days the major platforms large to small scale industries are making the most of. This is also known as microblogging where you could support your content with high-resolution images and clippings alike. Microblogging is considered to be the most popular than any other marketing forms in this modern age; so, trying this would no way waste your time and efforts, but benefit you in every possible way.
Author Bio:Sarah Williams is a diligent principal of a well-recognized senior secondary school. She takes immense pleasure in subjects like marketing. While doing branding for her own school, she got to know various ways of doing it on a budget. Her write-ups are all about that.