Businesses Most Common SEO Mistake
There are lots of ways to promote a website. You can choose online advertising, use social network, media (radio or television) and of course, SEO (search engine optimization). There are still some other ways beside what I've mentioned but the most effective is SEO with regards to sales or to gather very interested visitors. Because if someone is searching for your services or products in search engines, then you can be assured that he/she is a potential buyer. Unlike in social network, most of the users are just there to have fun or entertain themselves and not in the buying mode. Even if you post your products or services, they will just look at it and forget it because they are more interested on other people's activities.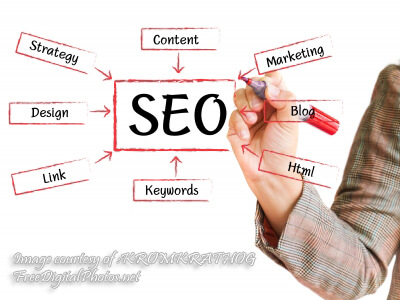 And do you know what is the common mistake with regards to SEO? Very simple, it by not having a website. Many businesses think they don't need a website because most of there customers are locally based and they think no one is going to look for them online. Maybe it is true a few years back when the only gadget that can browse the internet is a personal computer whether it is a desktop or a laptop. But time has changed specially now that there are so many users of mobile phones and tablets that can browse the internet. Prices of mobiles and tablets have gone down dramatically when Android operating system was created thanks to Google. And many Chinese manufacturers of those gadgets took advantage of that operating systems and produced high quality but very affordable mobiles and tablets. Local telecoms are also offering free internet browsing aside from the free wifi offered by some establishments.
On the contrary, you can have an online presence without your own website by posting on online classified ads like sulit.com.ph or ayosdito.ph. But those two are now merged and now becomes olx.ph. You see, since they are not your website, you only posted there, your online presence can be erased in a blink of an eye. And in my experience, and with many comments I've read on their forum, the members were disgusted on the changes and restrictions they made on their site when they sold it to olx.com that so many businesses that were dependent on sulit.com.ph advertisements are now struggling and can hardly earn a decent income. I think if they have their own website back then, they have a different story to tell. My advise is don't depend on classified ads and social networks alone. Use them to promote your own website to have an online presence. Use online advertising if possible and SEO.
Still not convinced? I think Matt Cutts has a better presentation regarding SEO: