Why Change is Vital in Business
When you're running a successful company, there can be a tendency to stick with tried-and-tested products and services that have us successful in the past. While it is true that businesses should remain true to their core values (for instance, a passion for providing to customer service, an interest in innovation, fostering creativity and a sense of playfulness in staff), change is always vital if a company is to remain active and on the cutting edge of its industry. There are specific areas in which change should be part of a company's strategic plan. These include:
Customer demands: It is vital to encourage communication between staff and customers. Often, customer service staff is a vital source of information regarding possible flaws in our strategies when it comes to meeting needs that arise. Customer demands change regularly, sometimes at an alarmingly fast rate. To stay at the top of your game, make sure your client's voice is heard and change your strategy accordingly.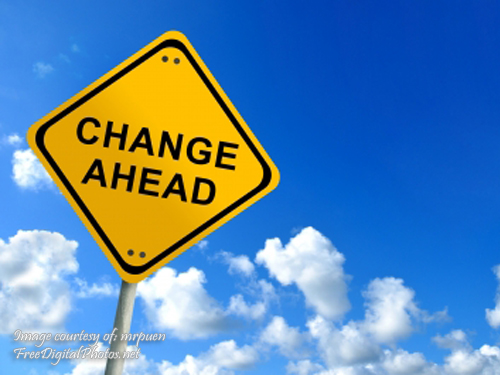 Technology: Advances in technology improve the way we communicate, manufacture goods and deliver services. In order to provide speedy, efficient service, the technological needs of our business need to be fulfilled. On a practical basis, this may mean purchasing the latest equipment in your industry, installing a quick and efficient IT system in your office or ensuring your telecommunications needs are fully satisfied.
Expansion: Companies should always be on the lookout for ways to expand their business, either by collaborating with other successful entities or by conducting research on possible new markets within their range of expertise.
Training: Staff should be trained regularly, to fill gaps between their existing skills and those they need to take the company to greater heights. Training will also ensure that staff feels that they are not stagnated. Learning new skills is essential to keep staff motivated and to enhance creativity and motivation. By keeping your workforce as skilled as possible, you can also reduce the necessity of hiring new staff; rather, you can reward loyal workers via promotions and new opportunities. One of the most motivating factors for staff is the idea of mobility: the knowledge that they can grow and thrive in your company and continue to feel challenged and mentally stimulated. On the other hand, if new staff is needed, do not hesitate to add dynamism to your team by hiring new employees.
Feedback: Sometimes, there are internal matters that need changing; required changes may be pertinent to roles, goals or processes. Staff should have a say in how their departments are run, since they are the best source of information regarding possible glitches and ways to ensure speedier, smoother production. Feedback is essential for change, but it is also required to keep staff morale up and to foster a sense of pride. It may be hard for staff to connect to your business if they are not made to feel like a vital part of it. All personnel should feel like they contribute to your success, and to theirs.
This article is contributed by Gemma Crane who work primarily as a freelance writer.