5 Things to Contemplate before Starting a New Venture
Entering the world of business is not as easy as many people would think. There are many things to consider when starting a business. If you want to start your own, you should carefully study every aspect of the business you are planning to put up. Sometimes, it requires in-depth research and analysis.
However, before you conduct any formal study if you think it's necessary, you have to make sure you don't miss any important part of the business you are establishing. It's like preparing your dinner. It's not enough you know the recipe. You should make sure the necessary ingredients are available. To give you some insights, here are 5 things to contemplate about your impending venture:
1. Equipment
If you have some important equipment, you are halfway to running a business. You don't need to have a big business to consider buying some equipment. In fact, even start-up businesses such as fashion design would be required to purchase and upgrade their tools and equipment such as industrial sewing machine needles. A small cleaning service will need a vacuum cleaner, and so on.
Every business needs equipment. Otherwise, your business is pure labor, and it is not any more considered business. It is called employment.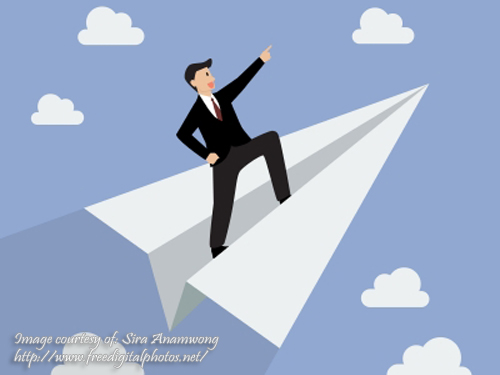 2. Market
The market should be the reason why you want to start a business. This means you have seen some opportunities, and you want to take advantage of them. Even if you have not studied the market yet, you may have learned from other people that such business is good and lucrative.
It only means one thing; you have some initial information that the business you would like to start is a good business. To refine such information, you have to back it up. Your business must be based on solid market data rather than hearsay.
3. Capital
Nowadays, there are a lot of businesses you can choose to start with less capital. One good example is online business. However, you will still need a capital to start with. You need a little money to buy a laptop or a computer. In other words, every business needs capital.
On the other hand, you don't need to have a huge amount of money to begin with. What you need is to think of a business you can start with whatever amount you are willing to invest.
4. Customers
In starting a business, you should know what your target customers are before you think of a product or service to sell. You can't just think of a product and strive to look for customers who are willing to buy it. You should have the customer in mind before you launch any product.
5. Competition
Almost all types of businesses are not exempted from any competition. It is now difficult to think of a business that has no competition. Nevertheless, the key is strategy. No matter how strong your competitors are, you have a greater advantage if you have the most unique and exotic marketing strategy. Therefore, think of a better marketing strategy beforehand.
Another approach you should consider is to study your competitors. Know their strength and weaknesses. Develop some areas where your competitors are weak.
Conclusion
Success in business always depends on wise decision. In business, it is not how you finish it. It is how you start it. If you run a carefully thought business, your likelihood of failure is much less. As early as possible, contemplate on the things you need to consider before you start any business venture. The above tips will help you further.
Author Bio: Sarah Williams has acted as a manager for a great number of notable people. She finds it easier to share her knowledge and experience by writing than by any other ways.