8 Financial Tips For Small Business Owners
Are you a small and medium scale entrepreneur? I will give you some useful tips that can safeguard and sustain your business, and help you to scale through tough times and run your business to success. Managing small businesses have never been easy especially in the accounts. You need to learn the skills and processes to handle the account and other situations if you want to actually, succeed. Let us look into the eight solid financial tips that can help you in your small business.
Use cloud computing solutions
Your business needs to upgrade to a web-based accounting package to enhance the smooth operations of your accounting systems and the payment of contractors and workers' wages easily. Software as a service (Saas) cloud-based computing solutions will help you to access your account anywhere and input whatever data you want and manage the accounts online. You just need an internet connection and a computer device to be able to log into the system and process your account. Cloud-based computing solutions are much more preferred to the traditional method due to efficiency and accuracy.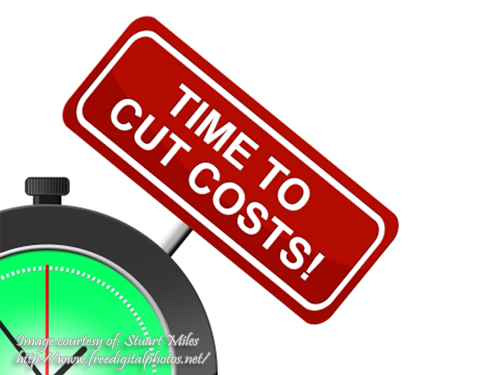 Have better supply chain management
There should be a better supply chain that enhances an easy operation of the system. This is an administrative role, which entails monitoring the supply and production processes. You need to know how the goods from the contractor providing raw materials get to the processing point, where the goods or services will reach the final consumers.
Separate personal from business expenses
Practice the process of separating your personal finances from the business accounts. This is crucial, as it will help to make you accountable and avoid confusion and problems later with the accounting system. It is better to hire an accountant to manage the business accounts but if you cannot afford it, then carefully and meticulously handle your business finances well.
Create a realistic budget
A budget is simply a financial plan of the business that will help you to harness your funds and resources, and make a plan how to use them well. The budget should not end up in the paper but have to be implemented if you want your business to succeed. It directs and guides you on the steps to take and achieve your business goals. This financial plan will help you to know if you should make expansions or buy any expensive furniture or cars for your business.
Be ready for risky times
The more your business grows, the more it is being exposed to various risks that could threaten its operation and existence. Some of the risks that could threaten your business include financial risks, climatic risks, environmental hazards, societal risks, and much more. Financial risks could be caused by mismanagement of funds by you or losses incurred through theft, climatic risks could be due to floods and erosion, environmental risks are damages caused by fire, while societal risks are damages resulting from angry mobs and protesters.
There are also some high-risk merchant accounts that are tough to process due to excessively high rates, holding of funds, and charge backs by high risk merchant accounts service providers like Durango merchant services located in Durango, Colorado.
Keep a tight rein on accounts receivable
Handling the accounts of a business involves discipline, control, and commitment. You need to ensure that any money that needs to come in at any time comes in, then, channel it to the right place, either to the bank account of the business or reinvesting it for the growth of the firm. As the business grows, ensure that you streamline the collection of money coming into the business in order monitor the cashiers carefully.
Managing debts effectively
As a small business owner, it is proper for you to learn 'business debt management' and you need to understand how to source for the fund to finance your business. Then, when such funds have been secured from the financial institutions, make repayment plans that will be easier for you to handle.  This is to ensure you do not land your business into a financial crisis that may end it.
Don't treat the business as your personal piggy bank
One of the pitfalls of any business, especially start-ups is overspending. If you want to ensure the cash flow of your business is maintained and everything moving in the right direction, you should avoid spending money unnecessarily. Do not purchase any item or equipment that will be regarded as a white elephant, and too difficult to maintain with your meager income. Fix a salary structure for yourself, instead of dipping hands into the business funds to cater for your personal expenses. At the end of the year, if there is more profit accruing to the firm, you can make investments that will boost the growth of the business and pay profits to the shareholders.
Angela is a writer at SharkProcessing.com is a wonderful source for startup, small & medium-sized business owners & merchants to check plenty of genuine & unbiased high risk merchant account reviews & articles before opting for one.