Helpful Tips to Operate a Business
Becoming an entrepreneur and running your own business can be a fulfilling experience. Your levels of success are determined by how hard you are willing to work and the passion you have. In order for your customers and investors to believe in your business, you have to believe in it too.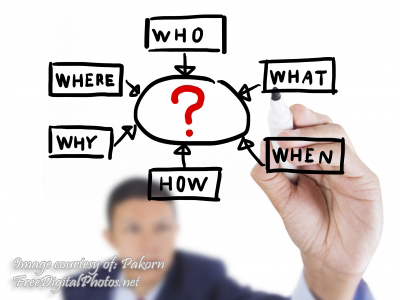 Business Advice for Entrepreneurs
The process of setting clear defined goals will enable you to know the direction of your business and how you will navigate towards it. You should be able to describe your venture within a reasonably short period of time during which you let people know what you have to offer.
Manage your business finances wisely and monitor your spending habits. Whenever you need to borrow funds, make sure that you have the ability to make repayments on time.
Keep track of your progress as frequently as possible. This will help you avoid situations where you receive unexpected bills or encounter financial obligations that you are unable to fulfill.
Rejection is part of life and it is certainly part of the business world. Being rejected along the way is normal and it helps you re-evaluate your goals. During the initial stages of starting a business, entrepreneurs usually face a lot of rejection before they begin to build their customer base.
A resilient attitude will help you keep moving forward. The mistakes you make can teach you valuable lessons that will be beneficial toward your business. If things go wrong, figure out alternative ways to reach your goals.
Take note of what your competitors are doing and establish how you can provide better products and services than them.
Proper budgeting is essential for developing your business. Ensure that you have sufficient cash flow that can cater for any additional funding requirements.
Whenever you need help do not hesitate to ask for it. There are various tasks that you may need extra help with and you can delegate them to skilled individuals. Outsourcing for additional skills will give you more time to focus on other aspects of your business.
Promoting your business consistently will enable people to know that it exists and spread awareness about your products or services. Networking gives you the opportunity to establish useful contacts and connect with other entrepreneurs.
Value each and every single customer that you have. Good customer service makes customers feel valued and they will be willing to refer you to other prospective customers.
Work hard and dedicate your time but do not forget to take proper care of yourself. Maintain good health, get enough rest and spare some time for your personal life.
Entrepreneurs often come across numerous mistakes before they settle down. A successful entrepreneur needs to be willing to learn from other people. Entrepreneurship gives you the chance to transform a business concept into reality.
Your definition of success as a business owner depends on what you want to achieve. Perfection is not a worthwhile objective because business ownership involves the continual desire to improve and get better. Enjoy the process of taking small steps towards your goals while you look forward to major outcomes.
ABout the Contributor: Adrian Walker is a journalist by profession and writes mainly about business. Visit his website to learn more about lawsuit funding companies.