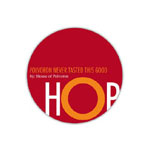 Makes me wonder why a simple product like a polvoron can be a lucrative business. This delicacy is simple to make and many have tried their luck going into polvoron making. I have a chance to watch Kabuhayang Swak na Swak that featured the company MOTZ Food Products – House of Polvoron (HOP) . The sales and marketing manager Charlotte Caliwara Tanoja said that there is actually no secret on making polvoron and also showed how to make it. She even let the televiewers like me to see the production area and equipments like the polvoron mixer.
But really, in addition to what she said about the secret of the company's success, it's the passion and patience, quality ingredients plus the attractive packaging. Just looking at the packaging makes you think how creative it was which in my opinion attracts the buyer. There are still many innovative ways of making polvoron and who knows maybe someday we will become like the House of Polvoron if we start today.
Related Posts :
Kabuhayang Swak na Swak - October 27, 2007

This Saturday, October 27, 2007, Kabuhayang Swak na Swak featured the following episodes: 1 ...

Featuring Binalot on Kabuhayan Swak na Swak

I have posted the success story of Rommel Juan before, the owner of Binalot but it is better ...
By Blogsdna