Are You an Independent Contractor or Employee?
It is important to know when you are working for someone if you are an employee or an independent contractor. There are different employment arrangements, and your employment status affects your obligations when it comes to filing your income tax return.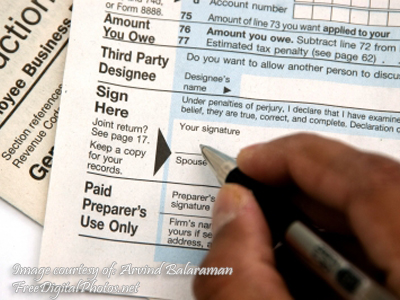 Usually, if you work for an employer, you're an employee. If you are self-employed, you are an independent contractor. However, since there are different employment arrangements, this is rarely the case. In some companies, the work set up requires independent contractors to come into the office while some employees are not aware that based on their contracts, they are actually independent contractors.
So how do you tell if you are independent contractor or employee? Are you really an Employee?
Generally, you can tell your employment status by the nature of your work relationship with your employer, your level of control when it comes to the work you do, and the ownership of tools and equipment.
If there's a contract of service, you have an employer-employee relationship. The payer (employer) controls what type of work you do and how it should be done.
If there's a contract for service, you're an independent contractor. The payer can only control the work output.
If you are an employee, you usually cannot hire a subcontractor to do work that is given to you. Employers prohibit this.
If you are an independent contractor, you can hire a subcontractor to do work for you.
If you are an employee, your employer provides the equipment you need to do your job. It is also their responsibility to repair, maintain and replace them.
If you are an independent contractor, you own the tools and equipment you work with and must repair, maintain and replace them yourself.
If you are an employee, you are not responsible for paying overhead costs associated with running a business. You are also not entitled to any profit or risk or loss though you can earn bonuses or incentives.
If you are an independent contractor, you are responsible for the operational costs of running a business, including debts. You also have full control whether you will earn a profit by finishing jobs ahead of time and collecting contract payments from contractors.
Independent Contactor vs. Employee
Workers should assess what kind of employment arrangement they have as this affects their tax responsibilities. As an independent contractor, for example, you need to be the one paying for your taxes – from preparation, computing and filing – as well as take care of your business permit renewal. The process for declaring income and paying taxes also differ between employees and independent contractors.
As an employee:
Your employer will take care of all the monthly income tax computations.
Your employer will take care of all the filings.
Your income tax can decrease depending on your civil status.
Your gross benefits are exempt from taxes under certain conditions.
Minimum wage earners are exempted from paying income tax.
However, employees' income tax rates are based on the Income Tax table. This means, the higher you make, the higher your taxes will be. Independent contractors can also write off business expenses as deductions to lessen their taxable income while employees do not have this advantage.
As an independent contractor, you are considered a freelancer or a business too. Section 232 of the National Internal Revenue Code requires freelancers to pay taxes, as not doing so will be breaking the law.
Your Income Tax Returns are proof of income.
Being self-employed is said to be one of the best tax strategies because it gives you the ability to reduce your current income using any losses you have incurred from the course of operating your business.
Keep in mind that you have to register your business as a sole proprietor and this entails a tedious process involving various government agencies. You also will be required to register and issue Official Receipts to your customers that you need to record and maintain in your own books of accounts. Aside from local taxes, you will be expected to pay taxes monthly, quarterly, and annually, and renew your registration annually as well.
** Monthly Percentage Tax (3% of your gross revenue) must be paid by the 20th of every month. Quarterly Income Tax (based on net income) is due every April 15th, August 15th, and November 15th. Annual and Last Quarter Payment of Income Tax is paid on April 15th of the following year. You also need to submit a Renewal of Annual Registration Tax on January 30th every year.
Both clearly have advantages and disadvantages. Find out which arrangement works best for you.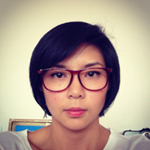 Author's bio: Danella Yaptinchay is the managing director of Full Suite, a service company providing back end support to small businesses. She is a cofounder of Co.lab, a coworking space, and of the media company Homegrown.ph. In constant pursuit of balance and self-development, she tries to apply the practices of yoga to her daily life.