5 Essential Legal Points to Consider if You are Running a Small Business in California
If you are running a small business in the State of California, it is necessary to be well-versed in the latest law and order procedures. The law and order of the state has gone through certain changes with the introduction of certain Acts and Memorandums. You must focus on all the legal points and procedures thoroughly to make yourself comfortable with the local government policies while running small businesses.
Let's have a look at 5 crucial legal points that must be considered by every small business owner running his/her venture within the State of California.
1. Focusing on the corporate formalities
You must make sure that the management authorities of your company are adhering to the necessary corporate formalities. If you fail to adhere to the basic corporate formalities, there can be trouble that can worsen the situation. Some of the basic formalities to incorporate are annual filing of your company's statement of information, annual shareholder meeting minutes, proper documentation of share transfers, etc. Those who fail to abide by the corporate formalities may face lawsuit and legal consequences.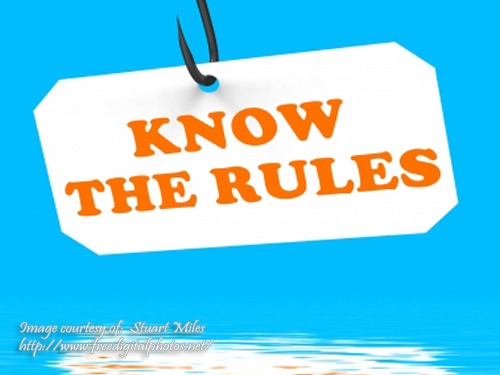 2. Considering the employment policy
You need to review the employment policies for ensuring that it is totally up-to-date and is perfectly applicable to your business. It is not about how many employees you have started your business with, what matters is the total number of employees your business presently has. Employee law changes with the volume of employees your business has. A workplace having a single employee will face different legal consequences compared to a business with 5 or more employees.
3. Reviewing the contracts
Review every single contract agreement to verify whether compliance is met or not. You can consult a legal professional who is well-versed in small business laws. You can even visit the website of Gehreslaw.com to gain suitable information. Fetch and gather every active contract agreement that you have with independent contractors, suppliers, clients, shareholders, partners, vendors and employees. You must review them to match your business law compliance with the party's compliance agreements. You must also check the notice periods, termination dates, deadlines and every other material term.
4. Reviewing every employee as well as independent contractor carefully and separately
Never mix employees with independent contractors. Review independent contractors and employees separately to understand the labor law compliance. Reviewing will make you aware whether each of the personnel is properly adhering to current employment policies or not.  You must also review the local labor laws to ensure you are perfectly complying with vacation, breaks, overtime and other work related environment laws.
5. Reviewing the disgruntled situations
You must review every single past dispute to avoid any kind of potential liability. Since you are running a business, there will be disputes with customers, vendors and internal stakeholders. What you must consider is how to deal with these disputes. If you can properly deal with such issues, you stand a strong chance to prevent liability even in situations of critical mistakes.
Remember, reviewing conflicts with a customer or former employee can well be an effective way to manage legal risks as well as reviewing your business's systematic procedure in dealing with customer satisfaction and complaints.
Running a small business may look easy, but it may not be so unless the legal compliance is clearly understood. With changes in legal acts, small business owners will find things getting streamlined in a bigger and a better way.
Author Bio: David Wicks is a legal expert who deals in small business and employee laws. He also writes for Gehreslaw.com to make people aware about the legal compliance for small business owners in California State.