Who Says You Can't Simplify Your Business? Find Out How
Zig Ziglar once said that, "…to be a winner, you must plan to win, prepare to win, and expect to win." This is especially true if you own a business and would want it to succeed. But there are times when you tend to do so much that it results to your business getting more complicated and stressful.
While hard work is very important in running your business, you have to channel your energy on the right activities. Here are some tips that you can use to simplify your business and make it a whole lot better:
Review your business model and make some revisions if necessary
When you started your business, you had to create a model that stated everything that you needed to do for your company. Now if you've been following the same model for years but you're not seeing the results that you want, then maybe it's time to review it.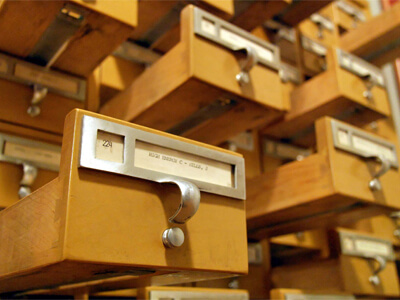 Since your business might be different than what you perceived it to be, you can make revisions that will help your processes smoother. For instance, if you're noticing that your sales are low, then maybe you're offering too many products or your services are not really what your target market needs. By weeding out the flaws of your business model, you can simplify things within your organisation and increase your efficiency while you're at it.
Find ways to make your office suitable for your growing team
You probably started your business in the basement or you may have rented a space that served as your office for some time. Now that your company is already fully operational and your needs have grown, you might want to consider moving into a better office space where you and your team can work smoothly.
While you probably think that this step would cause a huge dent on your budget, it's actually not, thanks to companies like Regus that offer high quality workspaces without the hefty price tag. Keep in mind that work environment plays a huge factor on the performance of your employees. So, if you want them to be more productive and efficient, then a good office is definitely worth your investment.
Maximise the countless benefits of the internet
It's no secret that the internet has become one of the most powerful platforms for businesses these days. In fact, a lot of people have found success on the web, whether they're successful bloggers or SMEs. While there's nothing wrong with using traditional methods in your operations, you can't miss the opportunity to gain more leverage for your company by taking it to the web.
Moreover, using the internet helps simplify your business by giving your team better options in developing strategies for your marketing, sales, branding and a lot more. You can start by creating a mobile-friendly website that will serve as your home on the web. You can then venture into blogging , which is a hot commodity these days.        
Automate your business processes
Aside from using the internet to simplify your branding and marketing strategies, you can also automate some or all of your business processes to make them smoother and easy to track. Let's take Trello (https://trello.com/) as an example. This FREE (yes, it's absolutely free!) tool is heaven sent to entrepreneurs who have a hard time managing projects and organising their tasks. Using Trello lets you keep track of your schedule, update yourself with the progress of your projects and even remind you of your life plans. What's more convenient than that? You can also use these other business tools depending on your needs:
Wave Accounting – Are you having a hard time managing your payroll, invoicing and accounting? Wave Accounting can help you simplify these once complicated processes.
Mural.ly– Maximise every time you have in running your business even when you're away from your team by using Mural.ly, which gives you the convenience of brainstorming with your employees through teleconferencing and put all your ideas into one visual virtual layout.
Of course, there's always Google Drive, a tool that lets you create and share documents, manage your schedules and even store important files and access them anywhere.
Indeed, you have so many ways to simplify your business without spending so much or making huge changes to your system. Sometimes it's organising the little things that make a world of difference to your business so keep an open mind and discover more of what's out there for your company.
About the Author
Loren Maluenda is a freelance writer from Regus,  a leading provider of flexible workspaces and virtual services. They have branches in the Philippines to cater to the needs of local entrepreneurs.