How to be a Successful Business Owner
The success of a business owner goes beyond being able to start various businesses. You require the right kind of attitude and approach towards running a business and the willpower to be successful. Successful business owners are highly motivated and they have the qualities that help them achieve their success.
Enthusiasm
When you start a new business, you can expect to put in a lot of time and make sacrifices. You need to be enthusiastic about the products or services that you are providing. Your enthusiastic approach will be evidence of your belief in the business and this will reflect on how you market and promote it.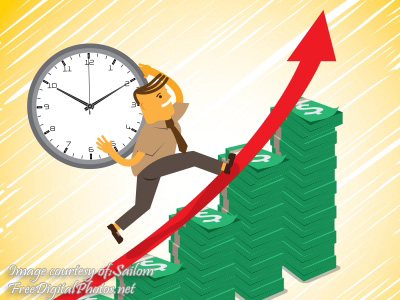 Vision
Create a vision for your business and remain committed to it. As you go through your journey towards business success, you are bound to encounter challenges. Such challenges can serve as either a distraction or motivation for you to keep going depending on how you handle them. Your vision for the business will remind you of what you are trying to achieve and keep you on the right path.
Calculated Risks
Taking calculated risks will give you the opportunity to harness more opportunities than being excessively cautious. If you are frequently afraid of taking risks or going the extra mile, you may end up with a stagnant business and find it difficult to move ahead.
Learn and Grow
The people that you spend time with and learn from can have a significant impact on your success. Make an effort to interact with people who serve as a positive influence on your life and can motivate you to do better. Seek advice from people who have experience and be willing to take constructive criticism.
Resilience
Along with setting your business goals, you also need to adopt an attitude of resilience. When you face obstacles, it may be tempting to give up or quit. A resilient attitude will give you the ability to keep on moving forward regardless of the challenges that surround you. Patience and perseverance are among the key ingredients of creating a successful business owner.
Flexibility
The plans you make for your business are useful for guiding you and giving you a sense of direction. Business and marketing plans play a critical role in your success because they help you create strategies, determine your destination and give you a way to track your progress. Your plans are your guide but you need to be flexible enough to accommodate any adjustments that may be necessary over time.
Identify your Strengths
Know your strengths and acknowledge your areas of expertise. When you are aware of what your skills are and the tasks that you are able to do well, you can apply them to your business. Avoid trying to cover all areas of your business if you do not have the capacity to do so.
Hire or outsource certain functions so that you can pay attention to your strengths and use them to develop your business. Remember that your health and overall wellbeing is a priority. You need to be passionate, resourceful, flexible and ready to learn to achieve your goal of being a successful business owner.
Author Bio: Beverly Willis is an entrepreneur and writer dedicated to providing information about business ownership and success.