The Value of Customer Convenience
Customer satisfaction is what a business is all about. Obviously if there are no customers, there is no business. This is why it is very important that we know what our customer's wants or needs for them to be returning customers and build loyalty. Some companies ask feedback from their customers stated on their catalogs, brochures or websites in order to serve them better.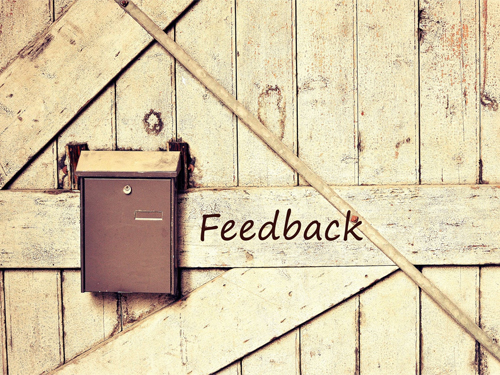 Without this it's hard to please them, but if you can read their minds through mental telepathy there is no need to ask feed backs. I don't know if I have to mention the company I worked with some time ago. Imagine, they don't have any procedures on how to get customer feedback. They have this "I-Have-The-Best-Product-Mentality". So the result, they are being beaten by competitors and there is no stopping on their downsizing.
Feed backs are very important because it is your guide to make your business better to serve the customers. For example, in a restaurant, a manager was wondering why his customers are not coming back after they have experienced eating in the restaurant. He is sure that the food being served are delicious and affordable but the customers just shy away after eating not giving any comments. Soon the restaurant was out of business. But if the manager knows what the customers really want and knows what they are thinking on their mind, then he would have corrected their mistakes. So that is how important is the customer feedback even if it is a criticism. They are many ways to do it either making a facebook presence and telling the customers to give their feed backs or experience and inviting then to join their facebook page or any social network platform. Or just even a suggestion box might work.
To define it with simplicity, "Customer convenience means doing business the way customers want to do business with you." Makes sense doesn't it? customers don't care even if your product is made from a space age material from the center of the earth, was manufactured in Jupiter, made it's quality inspection in Mars, packaged in Pluto and then delivered via space shuttle, if they don't want your product. Its that simple.
Because people aren't actually looking for products to solve their problems. They look for solutions. For example, beauty products are always in demand because most people are concerned with their looks on how other people will treat them. Even if we admit it or not, people judge on outside appearance because it is the first thing that other people will see on you even if you have a golden heart or a brilliant mind. I remember I've watch a documentary on South Korea where plastic surgery clinics are booming. I think maybe because of the K-pop culture people there are always looking for beauty or perfect looks. You will be surprised to know that not the mature ones but the young people makes up the majority of the customers.
There is a saying that the customer is always right. But actually they are not right all the time because some customers abuse that right. Some are very demanding up to the point that you can't tolerate them anymore. I think the saying "they are always right" is because customers makes our business. If we have no customers, then we have no business. So we should do our best to win them. So below are some tips on dealing with customers to make your business successful:
1) You should observe customer behavior – how are you doing when you are dealing with the customer?
2) Concentrate on their favorite part – for example you are selling a car, most customer want to test drive it rather than listening to a 20 minute sales talk before you hand over the keys.
3) Make the payment processing as fast as possible – nobody likes to pay so make it quick!