7 Things You Are Going to Need if You Are Starting a New Venture
Starting your own business is incredibly exciting but the initial process can also be chaotic. What are the biggest essentials? Which aspects of the new venture should you prioritize? Marketing is definitely one of the top priorities. Whether you opt for inbound promo or booklet printing services, itis entirely up to you. Here are seven other things you are going to need if you are starting a new venture.
1. Funds
It's impossible to ignore one of the most important aspects of starting a new venture – having sufficient funds. Some business owners rely on their savings, others look for angel investors, loans or grants. Whichever option you go for, it's important to have a budget prior to getting started. Based on this information, you can look for ways to obtain the necessary funding.
2. A Good Location
Having a strategic location is particularly important for the ventures that will work with clients on a daily basis. The place has to be easily accessible, welcoming and big enough to accommodate your specific needs.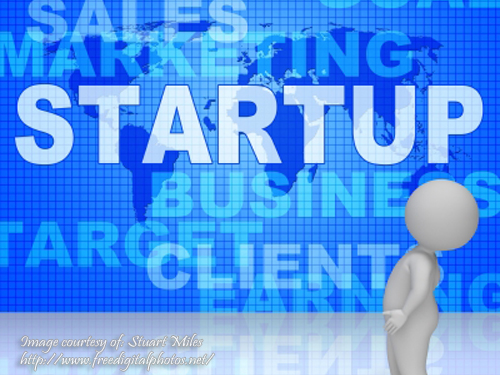 3. An Experienced Team
Unless you're starting work as a freelancer, you'll need an experienced team by your side. The success of new ventures is heavily dependent on the experience of the team. So many investors underestimate the importance of human resources, which is a massive mistake. Invest in the right professionals and try to build a good team. The growth of a startup will depend entirely on all experts getting along fine and being capable of cooperating throughout the process.
4. A Legal Professional
Look for the right law firm or an attorney capable of advising you on the most complex industry matters. All entrepreneurs need legal advice prior to getting started with a new venture. Choosing the right business form, knowing how to deal with issues and having reliable support from day one will keep you from getting into serious trouble. Seeking legal assistance once something has gone wrong usually means that you're too late to fix things.
5. Bookkeeping Assistance
Outsourcing bookkeeping right from the start is another essential for having peace of mind and getting to focus on business development. Many accounting firms have excellent bookkeeping packages for startups and small ventures. Keeping your documents in order from day one can prevent serious mistakes and fines in the future. If you don't have the experience to handle bookkeeping on your own, you should definitely consider outsourcing. Hiring an accountant as part of the team is a good idea but it may be a bit too expensive for a startup.
6. Equipment
You have to buy all of the necessary equipment in advance to guarantee productivity from day one of the company's operation. Don't go for the absolute minimum but you should refrain from saving excessive amounts on equipment as well. Think about the most important pieces that your business needs to function. Once you have an inventory list, do market research. Look for the best price to quality ratio in order to make the best use of the items that you've just purchased.
7. Industry Knowledge
This is the final essential to deal with prior to getting started. Know what you're getting yourself in to. Assess the top market players, the demand and the specific needs of prospects. The more you know about the industry and the niche, the easier will it be to start generating profit. Take your time and complete all of the preliminary steps without rushing. Doing your homework will give you the solid foundation that your new venture needs to get established and to potentially grow in the years to come.
Author Bio: Sarah Williams is an astute business woman spearheading in printing company. The secret behind her success is that she is never daunted by challenges and never fails to prove her mettle. She is a self-made woman who is passionate about motivating and lending influential tips to anyone looking up to her. Her write-ups can guide you to a better future.