5 Businesses That Make More Money Than You May Think
Many people want to enter the world of business in the hope of becoming wealthy and financially independent. Here and there, people are opening up new businesses such as restaurants, coffee shops, convenience stores, and the like. However, most of them fail for the reason that too many similar businesses are already existing and dominating their respective industry.
Little do they realize that there are a lot more businesses that can make more money than what they may think. A scrap business is one good example as scrap stainless steel price is getting higher. We will discuss this business shortly. Nevertheless, there are a lot of businesses you may not know can make more money. Here are five of them:
1. Hardware Stores
The items being sold in hardware stores are not as fast moving as the items sold in most grocery stores. Even so, hardware items such as automotive and construction supplies are very lucrative. Manufacturers of hardware items would run out of business if hardware stores are not picking up.
You shouldn't be surprised to find out that some entrepreneurs who operate a single hardware store can be as wealthy as the ones who operate their own fast-food chains with several branches and locations.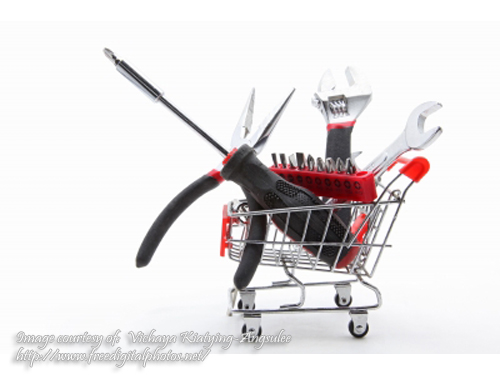 2. Commercial Fishing
This business is less popular. The process of getting permits and the standard rules to follow may discourage some entrepreneurs. However, the potential it can generate may go beyond your expectation. You may think this business is capital intensive as you need to invest in facilities and expensive assets such as fishing vessels and other equipment, but they are not as expensive as you would believe it to be.
Somehow, it's true that you need to have enough budget to start with. This budget for investment may actually be the same as other conventional businesses. On the other hand, the real deal is when you are beginning to operate. Remember that you should not any more spend money to catch fish the way a store owner invests in advertising to get some customers.
3. Scrap Business
A scrap business is also a very lucrative business. All you need is a storage facility, a heavy duty weighing scale and extra capital. You just have to pay a lower price than what the premium is going for and then sell to a larger buyer later. It's all about supply and demand and scrap metal will always have demand.
4. Vending Business
In today's market place, there is always a need for food. This can be consistent with snacks, and beverages and this is always a thriving business in industrial parks, schools and colleges, and anywhere else that has heavy foot traffic. The key is in negotiating prime space with little to no competition.
5. Medicine and Pharmaceutical Distribution
Pharmaceutical business is not actually dominated by multinational companies. In fact, there are a lot of small companies who can sell their own brands of medicine by ordering from toll manufacturers that can process, manufacture and package a brand. Although this is a strictly regulated industry, the toll price of every medicine, SKU is averaging only 5% of the total market price, so you can enjoy a 95% margin.
Conclusion
Starting a business would never be difficult if you know what business to establish. It only becomes difficult if your options are limited. If you look around, you will realize there are many business ideas you can consider. The above businesses are only some of the many options you may start in order to make money much more than what many people expect.
Author bio- Sarah Williams is an astute business woman spearheading three companies in the tech, retail and finance sectors. The secret behind her success is that she is never daunted by challenges and never fails to prove her mettle. She is a self-made woman who is passionate about motivating and lending influential tips to anyone looking up to her. Her write-ups can guide you to a better future.