Innovation and Entrepreneurship: A Guide on Finding Business Ideas
Whether you plan to start a business or already have one, it is important to have an uncanny talent for spotting new ideas. Creative thinking and brilliant idea generation are two ways to continue differentiating your business vis-a-vis your competitors and raising your business to a higher level.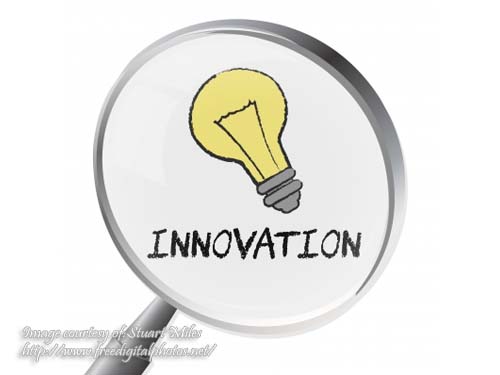 HOW DO YOU GENERATE NEW IDEAS?
Spotting opportunities are all about the right mindset. You need to be in the "idea-spotting mode" everyday so you can turn simple everyday experiences into opportunities. A starting point for this would be finding a solution to problems shared by a number of your friends and family that a current product/service cannot fully satisfy.
Observe your surroundings and listen to people. When you're in the idea-hunting mindset, you'd be surprised how many ideas will go your way. Start reading books, magazines like Entrepreneur, websites, newspapers and the like. Read between the lines; some ideas come about from current events or even advertisements.
By looking through advertisements, you can detect which industry or products are being pushed by bigger companies. Usually, these are products that have high potential for the current year. Look into the insight/ habit behind the product. What consumer need is their product trying to satisfy? With the influx of beauty products, are the Filipinas becoming more beauty-conscious? Think about it.
Another concrete example of insight turned innovation is the "drive thru" concept. This idea came about because of the insight that consumers find it inconvenient to park, get down, fall in line, order, wait for your order and table.
Thus, the fast food industry innovated to make it more convenient and created the concept of drive thru. In the US, it's also common practice for fast food chains to have areas where the cars can park, waiters/waitresses in roller skates can take your order and then deliver it straight to your car.
In the interest of getting more consumer unsightly big companies pay research companies millions to facilitate focus group discussions, interviews and surveys just to get the right insight to provide a new product variant. In the hair care industry, for example, how many times do you see shoppers pop up the cover of shampoo to smell it before deciding what to buy? It's because Filipinos are really into fragrances.
Thus, the big companies would come up with new fragrances from time to time. But you don't have to spend millions to get an idea; you just need to talk to your consumers. To help you spot an opportunity further, Asian Institute of Management Professor Francisco Bernardo III recommends that you ask yourself what you can do well better than others, what talent or skill you can turn in to a business or even skills or contacts you have gained while you were working. Talk to friends and colleagues about happenings, new products and innovations. You'd be surprised how many ideas pop up in discussions. Keep in mind that you don't have to force yourself to think of a revolutionary idea that will change the world. A lot of successful products and services are merely improvements of existing ones.
Take popcorn. As noted by Ricardo Cuna of Fiorgelato Ice Cream: "Popcorn has undergone a lot of permutations. Entrepreneurs have put twists to it-some made new flavors, others turned it into a health product by making it fat-free and with less cholesterol. But if you look at it, they are all just popcorn."
How do you assess and select an opportunity? Start by checking out businesses similar to your business idea. Ask as many questions as you can think of: who are the main customers, what is the main source of business, what are the risks and challenges, how many businesses offer the same product or service, what are the other product/service substitutes, what are the main business day-to-day operations, do you have the capabilities (money, people, specific skills, etc) to handle the business. Think about what would make your business different, why customers would buy your product. After exhausting all questions, don't get overwhelmed by the influx of information. Just relax, breathe and take things one step at a time. This is part of the whole process.
Here's some advice from Entrepreneur Magazine's
The Ultimate Guide to Starting Your own Business:
Sleep on your idea. A good idea today may not be a good idea tomorrow. Manage your excitement. But don't lose it!
Be your own critic. Play devil's advocate, ask yourself questions you think an investor would ask.
Find somebody smart to talk to. Friends or colleagues you respect, especially those with an entrepreneurial background, make great sounding boards for your business concept. They can give different points of view and perhaps see potential hitches or problems you can anticipate.
Talk to potential customers. Don't fall too in love your idea, but also think a bout your potential customer's reaction to it. Let them experience your product or service.
Again, ask questions, get feedback: will they buy it, how much are they willing to pay, do they have suggestions
Write a business plan. One way to manage all the plans, ideas, and discussions is to write things down. Then you can easily see the whole picture: the business requirements, the capital, your product/ service, your competitors, your team, your financial projections, etc. This forces you to study your idea in detail, and it provides you with the best foundation and guide.
Source: Masigasig Magazine / Words By Alexandra Young