Product Packaging Design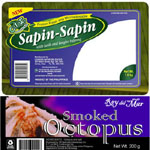 We have so many good products but does not sell very well because the packaging is not right. Like for example the simple yema or the piaya. If your packaging is well presented and attractive, your product will stand from the rest. If you have purchased the Bong bong's piyaya, you will see that the packaging is very well presented and attractive. Besides, it's not only attractive but taste's better from ordinary piaya. It's imperative that you should blend the delicious piaya of yema in your packaging and should also look good to eat.
So how will you improve your packaging specially to a small scale businesses?
Know Your Target Market – This will tell the overall outcome of your packaging. If your target market are housewives, it's not right to make a packaging for bachelors.
Blend the Design in the Contents and Character of the Product – This will include the overall combination of colors, logo or brand, picture and typr of font. For example, if your product is organic like vegetables as much as possible avoid artificial colors like pink, blue or silver. Instead use natural colors you see in nature like green or brown.
Use Fonts that will Blend in the Product – If you are using a font for an organic product, use natural shaped fonts and avoid high tech and robotic fonts. As much as possible use large and neat and can be seen at a far distance. It will help to put pictures on it.
Give Information About the Product – Tell what is your product, what it is for, and why people have to buy your product. Inform people about the outstanding qualities of your product and why it stand from the rest. The words "100% Natural" or "Fresh From the Oven" will attract attention.
Follow the Standards of Packaging – Put the manufacturing and expiration dates. Being a responsible business owner show that you and your product can be trusted and responsible to your customers.
You can visit the Department of Trade and Industry (www.dti.gov.ph), Bureau of Food and Drugs (www.bfad.gov.ph) or Packaging Research and Development Center (www.mis.dost.gov.ph/prdcp/index.php) for the guidelines in packaging. For samples of label attractive label designs, you can visit here: http://www.mis.dost.gov.ph/prdcp/label_design.html You can also hire an artist that does not charge too much to help you in your packaging design. So don't fear on the cost because in the long run it will benefit you and your product.
Courtesy of: Globe Masigasig
[tag]packaging,food business[/tag]