20 Entrepreneurial Ideas and Opportunities
Some of the business ideas below are high-tech, while others simply requires a set of skills and not much else. We assure you though, that the ideas are for real, and if they are not yet being pursued in the Philippines, other entrepreneurs are already profiting from them elsewhere in the world. In any case, you can use these ideas simply as possible springboards for entrepreneurial action. With your innate creativity and persistence, you just might be able to think up or bump into the next big business idea yourself.
1. Action figures for adults – Overactive imaginations are not the sole domain of children; indeed, many a mature man and woman see themselves as everyday heroes and heroines. For this reason, action figures for adults – Supermom, Happy worker and Money Man, for example are enjoying a healthy market in the US.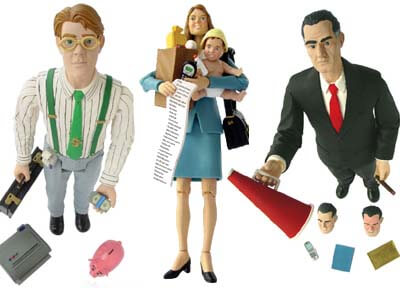 2. Personalized travel guide books –  In the US, some entrepreneurs now offer personalized travel guide books for planning a traveler's dining, touring, relaxing, and other options for particular itineraries and travel dates.
3. Carvertising –  Filipino motorists love to dress up their cars and the more affluent like to tool around with the latest car models. Advertisers are now taking advantage of this situation by renting out or leasing cars and transforming them into moving billboards using imaginative artworks.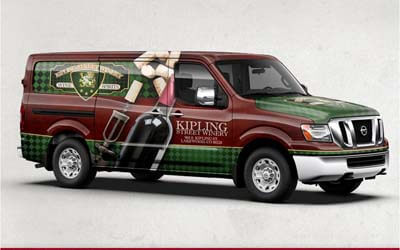 4. Belly-Dancing club – With belly-dancing having already become not only a dance craze but also a fitness craze, there should now be a substantial market in the country for dancing belles and dedicated belly-dancing clubs.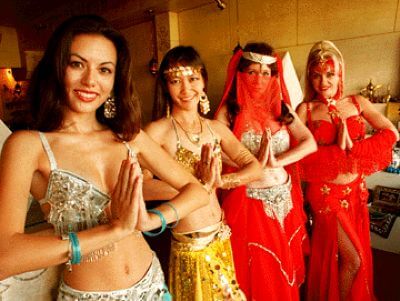 5. CD skins – Prolong the life of CDs (the disk itself, no the CD case) with protective CD skins.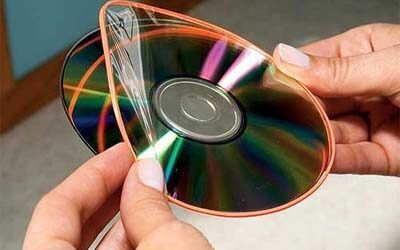 6. Charity exercising – Event organizers can do this: invite buyers of a product or service to sign up for a public exercise activity in support of a worthy cause – say a walkathon or marathon – then arrange for the sponsoring company to pay a charitable institution on the buyer's behalf a corresponding amount for each step or kilometer he or she expends in the exercise activity.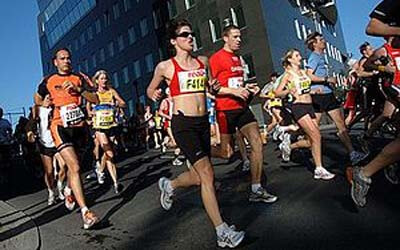 7. Cinema cafe – For coffee shops hard-pressed in coming up with new offerings, having a screening room within the cafe could be an attractive and profitable possibility.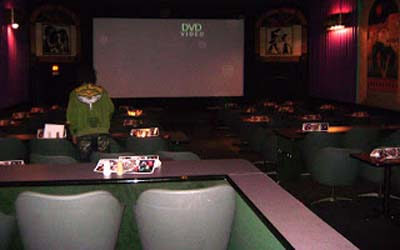 8. Cremated ashes in fireworks – Strange as it may seems, some people just wish to go out with a bang when they die. Thus in some parts of the world, the business of having one's cremated remains loaded into fireworks has sprung up. Since our country is very conservative regarding this matter, we should survey first if people are ready to accept this idea.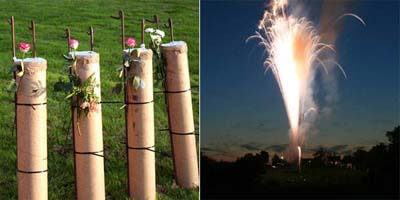 9.Dog-walking – A long-time sideline of people who live in residential places dominated by high-rises, this may yet catch on in the Philippines as more and more pet-loving people live in condos.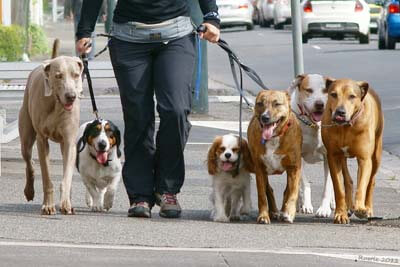 10. Doodle art – Previously seen as the result of boredom, doodle art has found a lucrative market in corporate gatherings, as was the recent experience of a local group of graffiti artists. Another market that doodle artists can explore are local governments and agencies to beautify the metro's surroundings.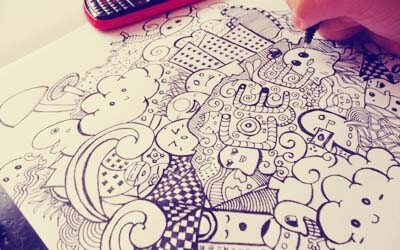 11. Doula – Not to be confused with midwives, doulas attend to the emotional needs and physical comfort of laboring and postpartum women. Filipina mothers in search of a sideline may do well with this occupation, and training of would-be doulas could also be a lucrative business.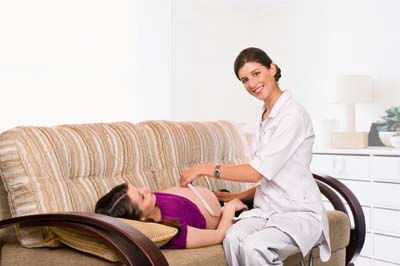 12. Easy-to-unwrap packaging – "Wrap rage" has become common in many countries because of the tough, hard to open plastic packaging and plastic coated wire ties used by some manufacturers for their products. To make life easier for customers, the online seller Amazon.com has created smaller, easy-to-open recyclable cardboard boxes that protect products just as well.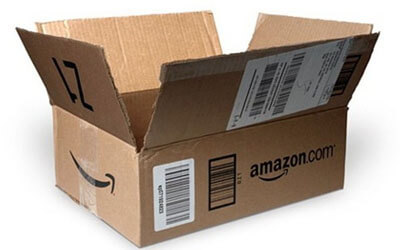 13. Events in the sky –  People are always on the lookout for extraordinary ways of marking special events One such   possible value added service is offering a platform suspended high up from a crane as a venue for holding meetings and parties – even wedding ceremonies.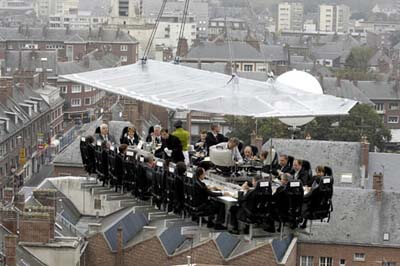 14. Floating utensils – Allowing used dishes to remain in a sink for an extended period of time isn't a good idea, so South Korea designer Seongyong Lee designed utensils that can float, thus doing away with the usual problem of finding spoon or forks submerge in opaque water. The spherical nub that he put in the middle of utensils to make them float also acts as a supporter that helps a person cut and chop food with less effort.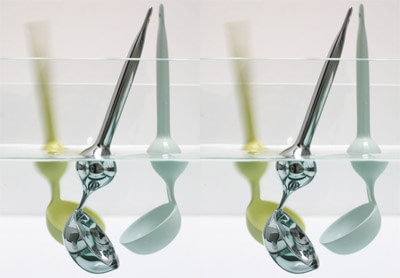 15. Interactive restaurants – When you allow customers to choose, order, and pay for their food through a touchscreen device, you can make the dining experience much more personalized, time efficient, and pleasant for them.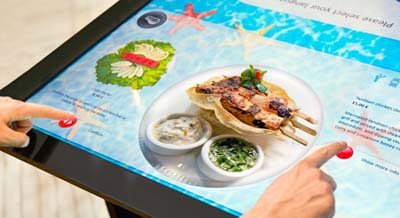 16. Mobile videogame theaters for birthday parties and children's parties – Arcade owners can look into this expansion possibility for their business. Mobile video games theaters could become major attractions for children who have outgrown clowns for entertainment or are sometimes afraid of them.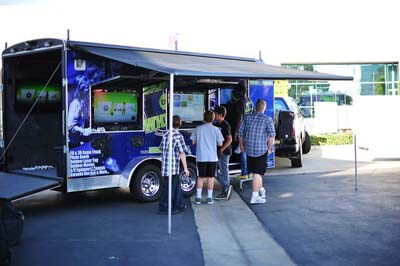 17. Oxygen bar – A phenomenon that started in Japan in the 1990's and that quickly caught on in California and Las Vegas, oxygen bars are hip and trendy places that may just be the next "in" hangout place in the Philippines. For health and recreation, an oxygen bar allows customers to inhale an increased percentage of oxygen compared tot he normal atmospheric content of 21 percent oxygen. Take note however, that health claims must be validated by public health agencies.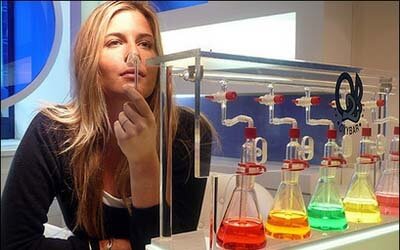 18. Carwash with women washers – This is women-washing and car-care carried to the next level.
19. Selling discontinued products on demand – If you think the demand in your area is substantial, you could consider going into the business of selling out-of-print books, phased-out phone models, limited edition items, and other items with no new releases. There will always be a niche market of collectors and aficionados for such discontinued products, and it won't cost you much and take long to find out how big that market is.
20. Tryvertising –  This term refers to sampling, or the traditional marketing technique of having prospective consumers taste a product or try a service for free. You can organize a tryvertising group and offer its services to manufacturers and distributors or service providers in your area.