8 Entrepreneurial Lessons You Can't Learn in Business School
Business school is invaluable for a variety of reasons. Computer skills, networking connections, and even technical history are all an important part of any well-rounded entrepreneur's resume. Even still, there are lots of things business school can't teach you that you'll likely have to learn the hard way: through trial and error.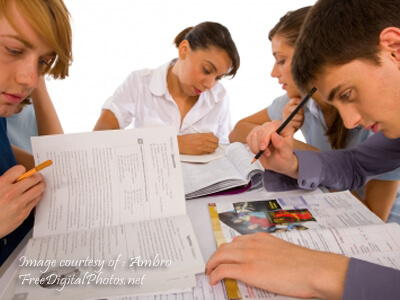 Here are eight entrepreneurial lessons you can't learn in business school that you'll eventually have to learn one way or another.
8.Self-imposed deadlines are more important than manufactured ones.
Business school has a bad habit of teaching entrepreneurs to be reliant on deadlines set by professors, and that's not how the real world works. The most effective deadlines are the ones you learn to impose on yourself and in fact, more than following through on deadlines it's important to learn how to set them.
7. Hiring is half the battle.
More than likely, your experience in business school taught you to compete with other students, not how to recruit them. When you're running your own company you learn quickly how important the hiring process is and you may not have a great foundation process to get it done.
6. Delegating is key to being successful.
In business school you'll probably be encouraged to be everything to everyone. Whether you work on an individual project or with a group you'll probably be stretched thin but in the real entrepreneurial world you have to learn how to delegate. The easiest way to get over your head quickly is to take on too much and not know when it's worth it to hire something out.
5. Case studies are not set in stone.
Too many business school grads read case studies and assume they're iron-clad when in fact, case studies pretty much never happen twice because every business is different! Your environment and challenges will be unlike anything anyone's faced before so you have to run your business with that in mind.
4. Marketing is not a static activity.
The mistake many entrepreneurs make is to assume if they shell out a few grand to a marketing company they're all set. No way! Marketing is fluid and it's always happening and advertising, social, and PR are all totally different animals and need to be treated as such.
3. You have to be prepared to be flexible.
You may be taught in school to stand by your idea unwaveringly and do whatever you have to in order to make it happen. But in the real world you have to be ready to switch gears on a dime – sometimes succeeding means ditching your favorite idea altogether! Flexibility is everything for entrepreneurs.
2. Selling yourself instead of your business.
Maybe in school you had a final presentation where you had to present your hard-earned research to a team of professionals. That's great! But the key to becoming a good entrepreneur isn't selling the business, it's selling yourself to everyone from investors to potential new hires.
1. Trusting your instinct.
Instinct is everything and business school teaches you the opposite. In school you're going to run numbers and look at case studies and do everything you can to prepare for decisions but sometimes in the real world it's all about trusting your gut. It's actually the number one key to being a successful entrepreneur.
Ryan Currie is a product manager at BizShark.com, with 5 years experience in online marketing and product development.  In addition to web related businesses, he also enjoys the latest news and information on emerging technologies and open source projects.