Overseas Workers Welfare Administration 50K Loan for Displaced OFW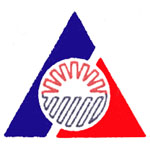 There is good news to all displaced OFWs because OWWA (Overseas Workers Welfare Administration) is willing to lend up to fifty thousand pesos with an amazing low interest of 5% per annum. I wish I could also avail of this but since I'm not an OFW, then it is impossible. Also, there are other requirements and qualifications before you can avail of it. First is they will give you the loan if you were booted out after October 15, 2008 due to factory closures or company downsizing  because maybe it was considered as the start of the global financial crisis. I don't know if that is the real start of the crisis because as for me, it started in the first quarter of 2008. Also, the other requirement is the borrower must attend free business courses in order for the displaced worker to manage their livelihood projects.
Carmelita Dimson, the OWWA chief had a nice statement regarding this:
"These skills are important to an OFW with the ambition of transforming into an entrepreneur with a sustainable, income-producing project for the long term,"
This is a very noble objective because if you will just give money without training, it might not be put to good use. You know the saying "teach a man to fish and he will not go hungry again?" By the way, the name of this project is Filipino Expatriate Livelihood Support Fund (FELSF). So how will you avail it? of course you need proofs or documents to submit and these are : OWWA membership; proof of displacement due to the global financial crisis; business proposal and a promissory note; and marital consent for married borrowers.
And proof of displacement will be based on the following:
Your name should appear in list of displaced OFW given by POLOS (Philippine Overseas Labor Offices) to Department of Labor and Employment agencies.
The information should be directly validated by POLOS.
There is an interview and validation to prove that the cause of his or her displacement is due to the global financial crisis.
To know more about the details, go here.