5 Key Issues That You Must Consider Before Signing Up For a Web Hosting Service
The internet has and continues to transform the way we live and interact in a deep and profound way and there is no denying that its influence in our lives is only going to be made more manifest in future. A website's efficacy is a function of many factors, most of all the hosting service in which it is hosted. The long and short of the story is that you need the best web hosting that you can get if you expect your website to perform swimmingly on the internet.
The number one driving factor for most of us when we are looking for a web host is the issue of cost. This means that we are always looking for a solution that offers real value for money. To this end, the types of web hosting services available peg the cost or its lack thereof on the space allocated to your website, speed or uptime of the service and the additional services that they bundle with their service. It is therefore a good idea to have a checklist on what to look out for when looking for a good web host.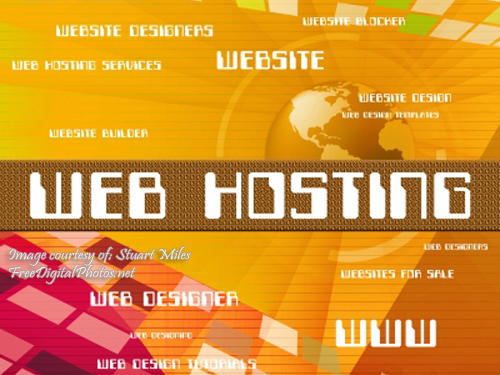 The following checklist is a good starting point for you who is looking for a good web host:
1. Cost – The cost is a driving factor in the type of service that you will opt to sign up for and the general rule of thumb is that the more money you pay the better the nature of the service that you are expected to receive. Web hosting services range from free, shared, VPNs and Dedicated Servers, listed in order of expense.
2. Hardware – Well, Moore's Law states that computing power doubles every 18 months while the costs go down by 50%. This means that the hosting firm of your choice should be able to run the very latest hardware which will enable you to rest assured that your website is being hosted on state-of-the-art machines.
3. Reviews – Reviews on the web hosting service will go a long way in confirming to you that the particular web service provider is indeed offering the services which you are interested in as advertised. Do a Google search and read the reviews of the company before you sign up.
4. Email– Another issue that should concern you even as you consider signing up for any web hosting service is to ensure that you get to know all the details of the email services that they have on offer. Things to look out for include their mail service, integration with Gmail, security and the likes.
5. Control Panel–The control panel is the user interface which makes it possible for you to interface with the website. The ideal situation is that it should be as easy and intuitive as possible for anyone (even those with limited technical skill) to use without having to learn plenty of technical stuff.
About the author: Ezekiel Passamani is a technology blogger. Some of the articles he has written for the last 7 Years are on web hosting services. You can read more to see some great web hosting services That he recommends on www.inexpensivewebhosting.reviews.