A Powerful Productivity Tool for Small Business Professionals
Quick question: do you know exactly how much time you are saving with the software you use on a daily basis? If your answer is "I don't exactly know", then you are in the right place. Many people who work in the SMB area are becoming more and more interested in this particular "productivity" feature, when trying out new digital products.
To your defense, there are a lot of different tools that help with business and document management, and using all of them at once can actually be bad for work performance.
Because the key to productivity is automation.
In the end, it's all about finding a product that can help with multiple operations related to one specific task, which is the key to actually saving time and achieving better results in your workplace. One particular thing that comes up naturally when talking about automation is managing all various documents that come and go through one small business.
When it comes to the modern, digital environment, it's no surprise that PDF converters are high on the list of software we need for our everyday work. We like PDF but we don't like editing it, as it requires us to convert and juggle between multiple file formats. It takes time, and time we lack the most.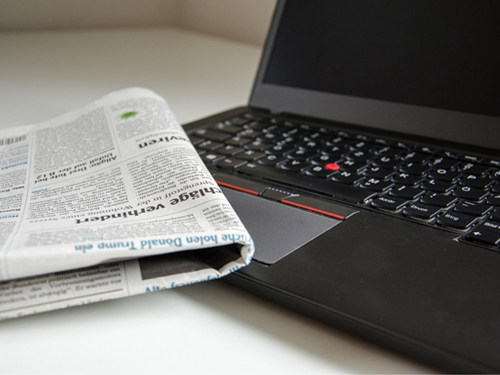 Today we are test driving a software that saves time when working with PDFs. Able2Extract Pro 11 is an obvious contender, because it is one of the market leaders in PDF conversion and editing. The big question for you is: how can this help your business and what can you actually do with this type of tool?
To answer these questions we are going to showcase just some of the features that are available in this latest 11th version of Able2Extract. So let's get started:
Create PDF from Any Document
With the new version of Able2Extract, you can create sharp, professional-looking PDF documents from any printable file. It only takes a few seconds:
Click on the Create icon in top menu bar
Choose the file you want to convert
Click on the Open button
Save the newly created PDF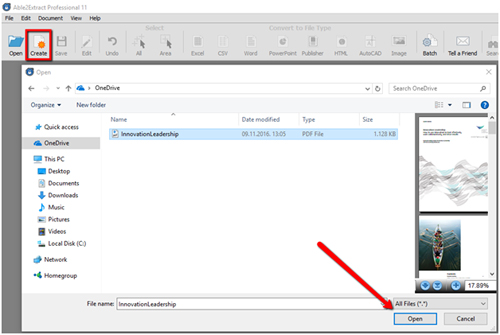 Convert PDF to Editable File Formats
Able2Extract Professional is especially useful for its numerous conversion features. You can convert almost any PDF file (invoices, business plans, project funnels) large or small, simple or complex, into fully replicated:
MS Office (Excel, Word, PowerPoint, Publisher)
AutoCAD (DWG and DXF)
Image formats (JPEG, BMP, GIF, PNG)
HTML
CSV

Easily Edit Your PDF Documents
Besides PDF creation and conversion, Able2Extract offers a rather unique PDF editing feature. With an included WYSIWYG text editor, the tool lets you type on a PDF directly and do many more time-saving tasks.
Also, this new version allows you to easily annotate content and add that "business look" to your documents with more than 10 different annotations, including comments, sticky notes, watermarks, stamps, attachments and more.
Secure Your PDF Files
Due to Internet's many security issues, the ability to secure PDFs with passwords is a great benefit to any business professional who work with classified documents. To secure a document in Able2Extract, follow these steps:
Open a PDF file you want to protect
Click on the View and select PDF Creation Options
Click on Security Tab and check the Secure PDF box
Insert User and Owner passwords
Check all the file permissions and click OK button
Redact Your Content
Following through with the security concerns, the developers of Able2Extract have put in a  redaction feature that allows you to hide any sensitive information by blacking out your content.

Users who want to further test Able2Extract's comprehensiveness, security, editing speed, and conversion accuracy can download the free trial and see exactly how much will their productivity improve.
Author bio: Veronica Johnson is the community manager for Investintech.com, the developer of PDF technology products. She often writes blog posts about IT news, productivity tips and tricks and useful tech tools.