Accessorize Your Life
This is a guest post by Blanca Billanes of Fabuleaux Atelier
I have always wanted to make a blog about Do-It-Yourself accessories but every time I'm about to type the first word for my blog, I get to stop and think- How do I tell the readers how to make something?

After a week, I watched the movie 3 Idiots and had this favorite quote that one of the main characters had said, "make your passion your profession." With that, I was able to answer my stop and think moment- There is NO way I can tell the readers how to make something unless their heart is into it.

In making accessories, one doesn't need to follow instructions or rules in order to have a good piece. A good designer/accessory maker doesn't depend on things; they have wide variety of ideas that just come out with the help of their surroundings such as inspirations. Making accessories just require imagination, creativity, love for arts & fashion, an inspiration and a little skill on handiness. Once you have those, voila- the creation of a unique piece!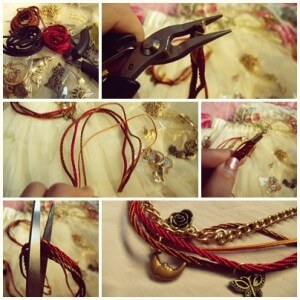 I have been making accessories since I was in elementary and the best experience I had was using my mom's nail clipper as my pliers because that was the time when I realized what I was doing was actually something called talent. It was somehow one of my happiest thoughts because I have always wanted to know my talent since everyone else was showing theirs. After some numerous experiences on accessory making, I decided to open my own online shop and share my fabulous handmade pieces at Fabuleaux Atelier. Opening it was a success and experiences met my way. Perhaps made me a better child, much independent and much responsible.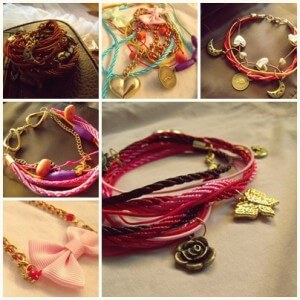 So if you think you have the passion for designing, go for it and make things possible! If you think you don't have it, a little experience changes everything 🙂

Contributed by:
Blanca Billanes
Fabuleaux Atelier
http://fabuleaux.multiply.com/
A life without accessories is like a cake without icing.