Gift Baskets for Gardeners – a Unique Gift or for Home Based Business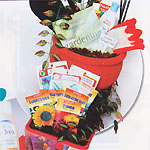 Because every year we celebrate many occasions like birthday, graduation, Valentines and specially this coming Holiday Season like Christmas and New year, giving gifts is always there. So there are lots of
home based business opportunity to earn on making unique gift baskets. You can even have a gift basket business and sell your gift baskets online.
To make it unique and became a hit you should think of a theme for your gift baskets specially if you are planning to have a have a gift basket business. For example, if your target market is people who love to cook, make a gift basket with pasta, canned tomatoes, olive oil, cheese and italian cookbook then put it in a cooking pot. To those who loves craft put a craft scissors, glue, art papers with assorted colors, stickers and scrapbook in a box.
Below is a sample of how to make a gift basket for gardeners. Call it what ever you want, Gift Baskets for Gardeners Etc.
Materials Needed:
A plastic flower pot
Contents of gift baskets:
– Gardening Tools set
– Gardering gloves
– Gardening book
– Different kinds of plant seeds
– Plant markers
– Liquid fertilizer
– Hand lotion
Fillers (to fill the pot like colored paper, styrofoam, dried moss) In this sample we will use Japanese paper
Cellophane for wrapping
Ribbon
Gift tag
Other things like scissors, tape, glue gun
How to make the gift basket:
1. If the pot you have chosen is deep, put filler first. You can use crumpled Japanese paper. Blend the color of the container to the color of the filler. You can also use dried moss.

.
.
2. Arrange the contents inside the pot or the container. Tape the small things to avoid dropping out. You can also tape all the contents to make it unmovable. Add filler to make the pot or container look full.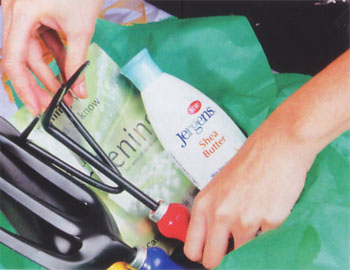 .
.
3. Put ribbon or any decoration fit to the theme of your gift basket. Experiment which type is suitable. You can also put leaves to make it more attractive.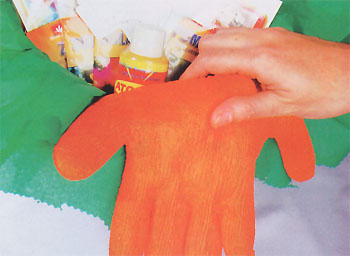 .
.
4. Wrap the whole thing in cellophane and tape it nicely so the contents can be seen. You can use colored or transparent cellophane depending on your taste.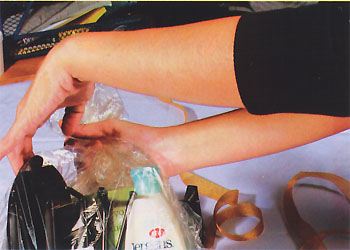 .
.
5. And finally put ribbon and gift tag. Perfect for a home based business.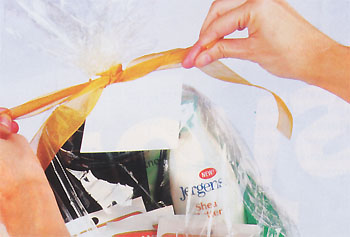 .
.
Courtesy of: e-kain.com and Globe Masigasig
[tag]gift baskets[/tag]