Banner Advertising to Promote Your Business
Are  you thinking of promoting your business to the next level? Why not try banner advertising? Banner advertising plays an important part in promoting any kind of business, that is, if it is done properly. What I mean to say is that you just not only create banners and expect that people will just become interested on it or click it (e.g., website) . Not just because you have purchased some advertising space on a website and you will just hope that people will be interested in your banners. You must do it effectively.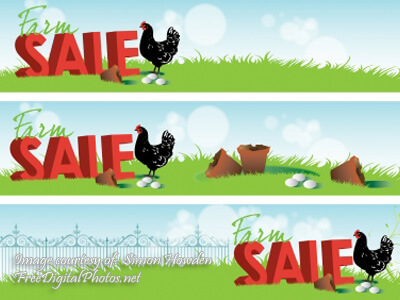 One good strategy is to create call-to-action. You must entice people to follow the banner. You must also advertise on a website related to you business so there is a bigger chance that your prospects are future customers.
Depending on your budget, you can spend plenty of money on advertising or you can spend little but it is better that you know if your banner or your business really has a market by spending more in advertising. What is important there is the time you will save if in the end you need to think of a different kind of business or product to sell.
For sure banner advertising is a time-consuming process and involves lots of money, but still considered as the most effective tool when it comes to promoting your business. All in all, banners are really an effective means of communicating with future customers by engaging the combination of colors,  words, symbols, etc. Most of the things that banner advertising do is promoting product or services, growing brand recognition, , increasing market share, communicating promotional schemes, distinguishing different brands, etc.
Advertising has many things that need to be taken care of. Below are some of the guidelines on how to promote your business effectively.
Plan your campaign – this area involves strategies like researching your kind of audience (e.g., age, gender, educational attainment, etc.), determining your target location, setting up your budget, letting your audience know your competitive advantage and so fort and so on. Once you have organized the above strategies, then comes on testing your ads before releasing it online. However, the best testing procedure is by releasing it to the public so you will know what you still lack.
Advertise on the internet – before you do your online advertising, you need to have an online presence. You can create a website or a facebook or Google business page.  Then purchase advertising space to other high traffic websites and put your banners. You can also join advertising network like Adwords. This is the simplest and time saving method of promoting your business. Rather than search engine optimization that requires a lot of time and experimentation to achieve a good ranking in search engines. You can also make use of social media to promote your banners and business.
Offline advertising – this is the use of print media like the banner stands you see on business fairs or job fairs. You might also see them inside the mall on some restaurants. Design and colors are important factors on creating banners to inform and entice customers.