8 Content Marketing Tools for Your Business
In the digital marketing universe, there is no dearth of tools that can be used without costing a single centavo. Thousands of free online apps, software, and other devices geared toward the digital marketer are ripe for picking—all with the promise of helping improve efficiency and boost productivity.
However, in most cases, there's a catch. If you don't waste precious time searching for them, you could very well end up with free tools that are outdated, not mobile-responsive, or worse, completely useless.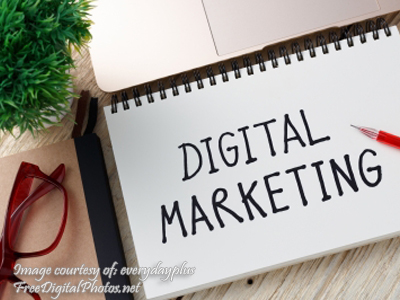 As with most things in life, you often get what you pay for, and this adage holds true for most freebies available today. Then again, there are also notable exceptions. Allow us to spare you the trouble of finding the proverbial needle in a haystack.
Here are eight free content marketing tools that should prove useful for your business.
Make sure that you don't fall into the trap of creating duplicate content. Use this aptly-named tool to verify if you there are other pieces out there that might fall under the "plagiarism" category.
Using it couldn't be easier: just copy and paste the article in question, click on the "Check for Plagiarism!" button, and wait until the site scans and searches for any duplicates online.
Social listening is one of the foundations of a successful digital marketing strategy, and this free tool can help you in this regard.
Social Mention aggregates content from over a hundred social media platforms,gives you a glimpse of recent social conversations, and comes up with a statistical report on the results.
3. Hootsuite
Keep track of all your social media networks on one platform with Hootsuite. This free tool allows you to monitor and post online without having to access each social media account.
It's a popular social media management tool because of its many useful features, which include tools such as scheduling posts in advance, connecting with up to 3 social media accounts (for the free version), and statistical reports on your social media activities.
Getting feedback and testing a new product idea is easy with this free tool. Survey Monkey allows you to upload images for user feedback, monitor user response, and send out a website survey on you website.
It's a user-friendly tool that comes with a simple data analytics feature in an easy to read graphic format.
5. BuzzSumo
This tool will help you create the most effective content marketing strategy by letting you know what the most popular trends, topics, and ideas are at the moment or during a particular time frame.
BuzzSumo can filter data and provide you a snapshot of social media engagement—both of which will help you devise highly valuable content.
6. Piktochart
You don't need to hire the services of a graphic artist to create an infographic or presentation on your behalf. This tool has ready-made templates and lets you import data to create a shareable infographic and eye-catching images.
No prior design or coding knowledge are required to use Piktochart.
7. Mail Chimp
Email may be old school, but it's still the most effective customer acquisition tool and list-building tool available out there. Mail Chimp allows you to communicate with current customers, as well as help you convert potential future clients. The free version lets you send out 12,000 emails to 2000 subscribers.
This popular tool allows you to measure website activities effectively by tracking the number of visitors you have, demographics, how long they're staying, and other essential measurements. It's the best tool for tracking the number of traffic you're getting and is still considered the industry standard.
As a final word, remember that tools are only as useful as the people using it. Having a clear marketing strategy trumps any content marketing tool out there, regardless of whether it's free or not. Their effectivity hinges on how these tools can be used to carry out your marketing strategy, which in turn, should help you achieve business success for many years to come.
Author's bio:  I'm Julia from IMA Digital Marketer, a certified digital marketer program by the International Institute of Digital Marketing (IIDM). We cater to digital marketing certifications and online marketing courses here in the Philippines.