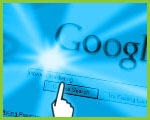 Internet presence of businesses here in the Philippines seems to be in it's infancy. But you cannot deny the power of the internet as per success of other industrialize countries. You can be skeptic or a believer. But one thing is for sure…..we will get there. For example, the radio. Since invention of the radio in the 30's, it took five years before people realize that it can be an advertising medium. Then came the television in the 50's. That invention became a medium of advertising. Now the internet…..will you be left behind?
PTTC will conduct a seminar "Internet Marketing Hands-on Workshop – Promoting Your Business Online" and the schedule will be in Dec. 10, 2007. Topics will include:
• Setting Up an e-Commerce Site
• Internet Marketing 101
• Search Engine Optimization (SEO) Essentials
• Submitting Your Website to Search Engines
• Analyzing Site Traffic Using Google Analytics
• Paid Internet Advertising Using Google Adwords
• Blogging for Your Business
The speakers for the seminar are Aileen Apolo, Google Country Consultant, Jonas de los Reyes, eCommerce Manager of Yehey!, and Michael Limueco, CEO of eTrader Inc., website and e-commerce developer and Enterprise Management Development (EMD) adviser of the International Trade Center (ITC).
You can see the full detail here: Internet Marketing Hands-on Workshop
Related Posts :
Google and PLDT SME Nation Gives Free Online Advertising to SMEs

It's now here and landed in the Philippine soil. PLDT SME Nation has recently partnered with ...

Online Business Ideas - Is It That Simple?

There are lots of online business ideas that you can create yourself.  And the internet is g ...
By Blogsdna