Top SEO Hazards for Online Retailers
Despite all the debate regarding search engine optimization and its lack of predictability, there's no wishing it away. SEO is considered to be the vital difference between a commercially-viable website and one that is clearly not. Retail sales on online platforms are zooming north and research has established that Google is driving 90% of the traffic generated by search engines. Another amazing but strategically important customer paradigm is that 60% of web surfers only click on the top three results on the search page.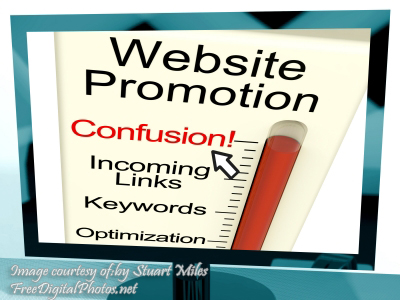 These facts only serve to underline the importance of Google in the lives of e-commerce platforms and that retail websites need to factor in Google algorithms while designing, executing and even improving their websites. However, as important SEO might be, there are certain red flags that need to be taken into account to ensure superior results.
Over-Optimization Can Prove Costly
It has been clearly established that Google does not like keyword stuffing. There has been a shift in the way Google searches and ranks the results, and endless repletion of keywords no longer does the trick. In fact, artificial usage of keywords can drive your website down in the results page. According to SEO experts, it is always better to focus on informative content that is more of relevance to visitors than search engines. Whenever keywords need to be used, they should be introduced into the content in a very natural way.
No Plagiarism or Content Duplication
There is also increasing sensitivity to issues like content duplication and plagiarism by Google. Online retailers should focus on fresh and unduplicated content otherwise Google's anti-duplication algorithms will drive the results down to somewhere on the page that will serve no purpose at all. Google's current philosophy revolves on the point that the customer is the king and content should be relevant to them for superior page rankings to be achieved.
Stay Away From Unnatural Links
Once upon a time search engine rankings factored in the number of backlinks and as a consequence website administrators rushed to buy other site links or requested webmasters for reciprocal links. The desperate ones even joined special link networks and directories. Google's Penguin update has been implemented with a specific aim of discovering these artificial link techniques. Websites that are identified as resorting to the unprofessional linking are being severely punished with low ranks. Google has reported that more than 3% of billion-plus English queries have been impacted by the changed algorithm.
SEO certification experts suggest that link building should be organic by building relationships with website owners and bloggers with similar interests, boosting the participation of communities with contests and freebies, and requesting product reviews from authoritative websites.
Not Paying Attention to Translation
If an online retailer has global ambitions, then the website needs to be highly ranked by the regional search engines too. Despite Google straddling the web like a colossus, global website managers should not ignore the potential regional search engines such as Baidu in China, Yandex in Russia, and Yahoo in Japan. Bloopers in the website content can really damage the online retailer's brand image and reputation. It is always advisable to engage those who are fluent in the native language to translate the English content rather than using Auto-translate that can never do justice to the nuances of the regional languages. An overwhelming 95% of the surveyed population report that the difference between the good and the bad is matter of grammar, spelling, and layout.
The Benefit Yielded By Paid Clicks Is Limited
While paid clicks are definitely useful, it must be kept in mind that it is limited to the available budget. While prices of AdWords have risen due to competition, paid clicks continue to contribute only a small volume of search traffic. It is also believed that online shoppers tend to be suspicious of results that are evidently paid. It is thus better for ecommerce website managers to focus on search engine results that are organic.
Optimize SEO for Sales, Not More Traffic
While the need for focus on sales rather than traffic might be clearly evident, it seems that most of the SEO activity is otherwise. To get the maximum return on the expenditure incurred on SEO, online retailers should focus their marketing expenditure on creating sales, which is the main purpose of their existence. It is necessary to optimize the web pages so that they create a positive impact on customers. Efforts to please Google are largely wasted.
Author Bio: Brian Keen runs a consultancy firm that provides people with valuable help regarding personal and business finance.