Five Top SEO Tips That Help Small Businesses Vie With the Big Ones
Online search is now a standard part of our daily lives progressing quite fast from what was essentially a novelty factor just a few years ago. Almost each and every business, irrespective of its size and nature now has a presence on the World Wide Web and is attempting to secure a top of the page search ranking position. However, it is generally observed that the large businesses have a virtual monopoly of the top ranks in the search engine pages due to their large number of backlinks, years of content, and a huge traffic of repeat online visitors.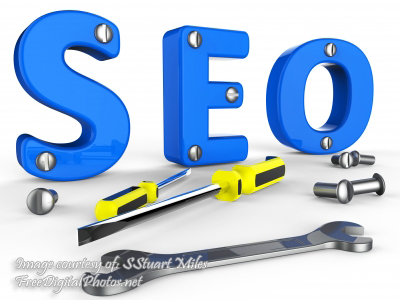 So, the question arises of how small businesses with all the constraints of resources and experience compete with larger businesses for a slice of the online pie? Search-engine optimization thankfully has also progressed beyond sheer volumes of content, links, and traffic. Search engines have become far smarter themselves and now look for pages that have content that are relevant to the user's information requirements.
Here are some strategies that smaller business can adopt to get an edge over their larger competitors.
Occupy a Niche
Giving your business a niche focus is one of the best ways of getting noticed by search engines. If your business specializes in just a few activities, you can concentrate all your SEO efforts into pushing just a few keywords with higher relevance for your visitors. This may seem somewhat counter-intuitive because you may think that having a large number of expertise areas would give you much more flexibility of attracting a larger base of visitors. However, you need to keep in mind that this sort of approach can lead to dilution of the relevancy and will tend to drive your SERP rank down.
Implement A SEO Strategy with Long-Tail Keywords
Long-tail keywords are akin to using extended phrases during searches. For example searching with a phrase like "tips for laying out pavers in the backyard" will get you better results than just "tips for laying out pavers". This is because Google finds it easier to rank long-tail keywords than their shorter equivalents. The strategy may yield lesser traffic but the results remain extremely valuable for small concerns. Using long-tail keywords you will be able to maximize your ranking potential with keywords that are less popular instead of going down the ranking using the more popular keywords.
Personalize Social Media Engagement
Apart from optimizing your local search results, a good way of overcoming stiff competition is to enhance your brand strategy's personal factor. It is normal to see the loss of personalized service once businesses have become large and achieved a certain level of growth. However, since you are a much smaller business it is possible for you to be more nimble and afford each web visitor an experience that is more personal and humanized through social media marketing Mumbai. By nurturing your social media followers, you will be able to invite more posts as well as followers. The more active and larger your social media presence is, the higher your rank in Google SERPs.
Chase Local Customers
Most of the big concerns are busy chasing a global audience and avoid looking at local customers due to their smaller numbers. This strategic gap in thinking can and should be exploited by small businesses. In today's context, local search results are becoming more and more important with Google even listing the local results in the SERP. Even if you are interested in chasing customers on a national or even international level, you can still edge out larger companies by carving out a niche market by optimizing your keywords for local results. You can post relevant local content on the website or even issue a press release about your participation in an event that will be picked up by in bound local-specific links. Boost your local SEO with reviews on aggregation and directory sites like TripAdvisor and Yelp.
Establish a Reputation of Being an Authoritative Content Publisher
In order to build brand awareness, credibility, trust and loyalty, you need to engage in frequent publishing of content that is of very high relevance and quality. Content publication can be done in the form of blogs, e-books, podcasts, videos, webinars, and other innumerable vehicles and channels. Brand building revolves around a content strategy that supports quality as well as consistency. Go all out to maximize the reach of the published content so that you get the maximum returns. By consistently publishing good and useful content you will soon be able to establish a reputation as an authority on the subject that is dependable.
Author bio: Mark Henley is an SEO expert and has extensive experience in social media marketing Mumbai. To know more visit our site www.gingerdomain.com