Will Social Networking Sites Save Your Business?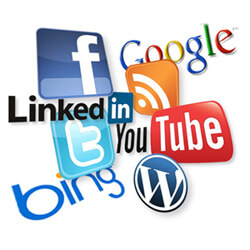 Since the social networking sites became popular in the Philippines, many became interested on how will it be harnessed to help businesses. Actually this kind of thinking have its origin and it came from the west where it all started. Where did twitter, facebook, Youtube and other globally popular social networking sites came from? obviously it originates in the United States. Actually even businesses there are not saved by social networking sites' suppose to be "solution" to have more customers. Businesses closed down even they have thousands of facebook fan page "likes" or followers in twitters.
So what is the real use of social networking sites to businesses. Oh, before I forget, I also read a blog telling businesses tales, ahem…. I mean business tips, that SEO and social networking is one of his expertise but he is employed and don't really have a brick and mortar business. He assumes blogging is also a business, maybe I can assume it also because you can earn money by blogging. But I think a more appropriate term for blogging is a kind of self-employment or freelancing. Okay so much for that, back to the real topic. Again what do you think is the real use of social networking for businesses? have you heard of the term "customer feedback"? A business that has a good customer feedback and takes them seriously will be more successful in running a business. Again I remember my previous employment. It was a multinational company but I was very disappointed on how the management handles customer feedback. No one takes them seriously and they don't plan to put time and effort to this part of the business until they found out that it is really important.
The result of their negligence? rejected products, customer complaints, and fleeing customers. I don't know why they take customer feedback lightly but I assume that since the previous company I worked with is B2B (business to business), I think that is the reason. Social networking for businesses is actually a tool to manage customer feedback in my opinion. The only difference between social networking sites and traditional customer feedback method is the former is more interactive. Traditional method are usually this: filling up a form and drop it on a customer feedback box, send snail mail letters, send an email, send SMS and usually without interaction with the customers. Social networking sites can be used to address specific complaints and problems real time. For example, a customer have a complaint regarding items that are out of stock on one of their outlets, and business is using facebook pages, since facebook post is public, any facebook user can see and some customers might have an idea which outlet has a stock. It's more of collaboration among customers and it is also advantageous to the business because they didn't loose a customer. So remember, it is only a tool and not a magic wand.