Top Five Content Creation Techniques for Busy Business Owners
If you are like many business owners, you wear multiple hats. You are extremely busy daily. Moreover, most small businesses do not have the resources to employ an in-house inbound team of marketers. This can be a major problem especially when you are trying to run an effective inbound marketing strategy that requires creating content.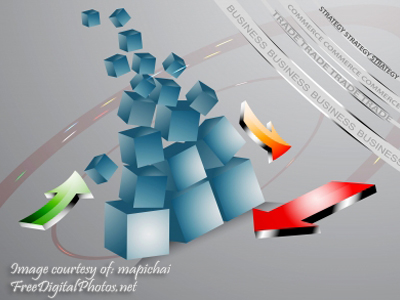 Here are some of the easy ways of creating exceptional content whenever you are strapped for time:
Checklists
These provide an amazing way of creating easy and quick content that any audience can find real value in. You should find a process that your audience does every time but might be clueless about the methods of doing it. After this, create a checklist for your audience to follow. Who knows, you can even link to eBooks or blog posts that usually talk about the specific checkmark much more in depth.
Turn the processes into content
If you have managed to organize your business and proceeded to create processes for different things that you perform regularly, you can take some of the interesting processes for your audience and then change them into content downloads.
An excellent example of this can be – a bike shop taking its process of doing a number of spring tune-ups and then writing them down in clear details. Then the shop could offer the process as a content download on its official website for anyone that wants to conduct the spring tune-ups personally. This goes miles in building trust as well as authority. It also builds a huge list of leads that might need to stop by the shop to purchase new bikes or products.
Re-Purposing
There is a very high likelihood that your business has some content already created. It can be a welcome pamphlet, introduction video, or promotional video. Take something that already exists and then expand on it to bring out more value to readers. After this, offer the expanded content as download offers.
Another incredible way to use this technique is by spending a substantial amount of time creating one single piece of content – for instance a fifteen minute video and then proceed to find great ways of spinning off to create new content. You might also have your video content transcribed, edited and finally converted in to an e-book download.
Co-Creation
Chances are high that you have an array of other businesses that complement your current business. For example, a landscape company might work perfectly with a certain supplier. A physical therapy office may collaborate with local gyms.
You should opt to team up with a specific complement company to create content effectively. Each can handle its expertise. In the long run, this not only cuts down your overall work, but also that of creating content. You also get to expand your awareness reach whenever the audience reads it. Readers are able to learn from you in a very easy to understand manner. With the above techniques, there is no doubt that you can be able to create rich content.
Author's bio: VinodJethwani is the CEO and Founder of Walnut Solutions and he helps web based companies with his SEO strategies to grown their revenue. He started his career in 2007 as a software developer with an Indian based MNC and later in 2011 became an entrepreneur. Follow him on Twitter @VinodJethwani or through his blog.