When is the Best Time To Post on Your Facebook Page?
Having a facebook page is now essential to a business specially if your business is online. For example you are selling stuffs on Sulit.com.ph or on eBay Philippines. But some offline businesses like restaurants or hobby shop have managed to create their online presence by creating a facebook page. Because that is the easiest way to create your own webpage and doesn't require a ton of IT technical knowledge just to create a website. But having your own domain name and your own website has many advantages but it requires you to invest more and hire a web designer if you are not knowledgeable about the technical stuffs.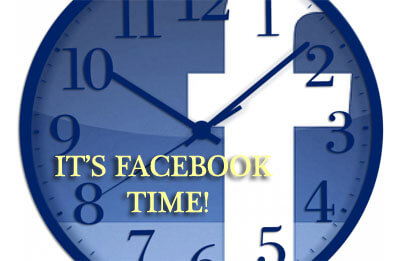 Creating a fanpage is like creating your own personal facebook account. The first thing you will need is of course to have your own personal facebook account, the one you always use to socialize with your friends. Your personal account will act as an administrator to your facebook fan page. Next is you create your facebook page or pages. As far as I know there is no limit on how many facebook pages you can create as long as you can manage them all and how many kinds of businesses you have.
Before inviting fans to your fanpage, it is better to have at least a few post on your page so that the visitors will know that it is an active webpage, and will not think that it is a waste of time and will encourage them to like your page.  Then next you need to have as many fans you can accumulate. The only thing your fans need to do too hook them to your page is to "like" your facebook page by clicking the like button. There are many strategies that webmasters and bloggers do to "like" their page and I think I should create a separate blog post for me to explain them to you in detail. But for now lets concentrate on this topic, okay?
And now here is the tricky part. I suppose you already know that whatever contents you post on your timeline, it will appear on your friend's newsfeed assuming you have a personal facebook account. But do you have any idea if your friends have seen it it their newsfeed? Specially if your friends has many friends too and keeps their timeline updated frequently. Your chance of seeing your post in their newsfeed is very slim.  So the answer to that problem is proper timing. You have to know when on the hour of the day they are active on using facebook and that is the best time to post. The same thing happens on your fanpage and your fans.
So here are some guidelines on understanding your audience:
Know who your audience is – your fans may not live in the same demographic as you do. Even if they are all your fellow countrymen. Many OFW are living abroad and even they are Filipinos they might be living in Canada, Australia, Middle East or somewhere else in this planet and they have different time zones. Concentrate on the large chunk or group of fans and that is where you will base your time zone and plan when you are going to post. The age factor also has an impact because different age groups might differ on their habits on using facebook.
Imagine what their day looks like –  Is your audience mostly mothers? students? or do they have day jobs or night shifts all the time? if majority of your audience is on a certain group that works on night shifts all the time but don't have an idea and post it while they are asleep, well, they might not see your posts. Got the idea?
Other factors to consider –  Unlike a few years ago that majority of the internet users are accessing their facebook on desktop and laptop computers. Now many people can afford to buy smartphones and tablets and their habits differ from computer users. Some people, as soon as they wake up are reaching on their mobile phones and scanning their newsfeeds. Some do it while on lunch or watching TV.
Remember these times to post on facebook:  Early in the morning (yes), working hours (8-5) (no), between after work and dinner (yes), after dinner (primetime, TV time)  (no),  weekends(yes or no), depends on the kind of niche you have.
 Bottom line:
The best time is when your audience can see your post and that can only be determined by knowing more about your audience.