Why Lots of Filipinos Choose To Work Online
Finding a great job in the Philippines can be very hard for so many. There are some qualifications that are difficult to meet and the presence of padrino system even make it harder for job seekers to land a career in the government agencies and other companies. This factor frustrates many Filipinos that are aspiring to earn and able to help feed and support their families. Some even blame crimes to the high unemployment rate that Philippines have. A poor job hiring mechanism hinders some of the brilliant applicants to share their skills and knowledge.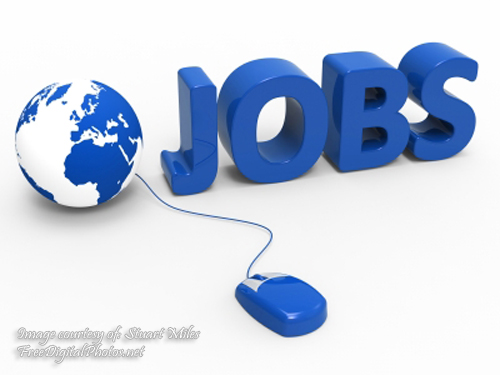 The existence of the BPO and other online job opportunities in this country give a new shed of hope to so many Filipinos. This solves the massive job mismatch that this third world country faces. Jobs like call centre agents, virtual assistants, online writers, web programmers and other kinds have saved the crashing economy of Philippines. Online jobs have been the other option aside from working abroad.
Apart from these reasons, many Filipinos have chosen online jobs because of the following causes:
1. Great Compensation System
It is a fact that the minimum wage a BPO or online worker earns monthly is higher than those working in government offices or other companies. Compensation is also exempted from taxes and enables workers to fully enjoy their salaries. No delays are also experienced. You can afford to buy things gadgets like mobile phone, television and computer with this salary.
2. Convenient
The online jobs are very easy to do and would not require you to dress up or spend a lot to transportation. You can work anytime and anywhere as long as internet connection is available. Whether you are a mom, student or young professional, you can ultimately do the job. You can save time, money and effort the moment you engage with online jobs.
3. Professional Growth Is Made Available
Growth is very essential to us. We need to progress in terms of social, spiritual, professional and emotional aspects. Online jobs cater to the kind of development that an employee needed to be more efficient and mature. Working with internet can be very challenging because new things arrive and introduced all the times. You should be able to compete worldwide and improve yourself.
4. No Bureaucracy
Unlike working in the public agencies or other corporations, with online jobs you do not need to ask for approval of many people. You can explore more and try new stuffs without waiting for bosses referrals. You are more independent and free to learn.
5. Performance-Oriented
Online jobs give more importance to the kind of performance that a person delivers than who he knows. You get rewarded for your excellent job and you are reprimanded when you give outcomes that are beyond the target. You will surely be satisfied on how foreign bosses treat you fairly.
The Filipinos are really counting on the opportunities that online jobs made available for them. This is a great venue for more Filipinos to share and compete worldwide. Philippines have a lot to offer to the world and one of the best are its people.
About the Author:
Kathleen Hubert is a blogger who writes on a variety of different sites. Check out more of her work at 60hz vs 120hz.