7 In-Demand Accounting Services for 2015
As more entrepreneurs continue to test their business mettle by launching various small to medium enterprises (SME) in the coming years, the demand for accountants is getting higher than ever.
Start-ups need professionals to ensure that a company's ledger books are properly documented and that businesses operate within industry standards. Business owners will quickly learn that the confusing government requirements they must adhere to are best when handed to the experts.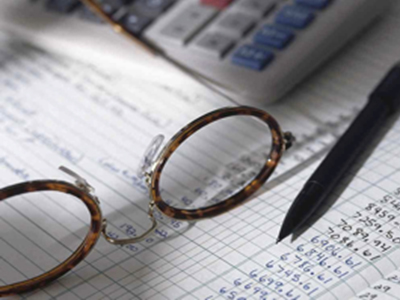 Here are seven accounting services and positions in the Philippines that are said to be in demand this year:
1. Controllers
As the chief accounting officer, controllers must ensure that a company's financial statements, ledgers, payroll, tax issues, cost accounting, budgeting, and other important matters are compliant to the latest government regulations.
Controllers are the heads of the accounting department, meaning they have the skills and experience to guide a company in making sound financial decisions. That's an enormous responsibility resting on their shoulders, which is why they can typically command large amount of salaries.
2. Accounts Receivable/Payable (AR/AP) Manager
An AR/AP manager is responsible for all the outgoing invoices and incoming payments day in and day out since business operations involve a lot of payment processing.
3. Payroll Professionals
Every business needs employees to run, and payroll professionals are there to ensure that they are properly compensated.
Aside from planning and executing payroll policies, they also stay on top of compliance regulations and managing staff, including recruitment and training tasks when needed. Increase your marketability by getting certified as a Certified Payroll Professional (CPP).
4. Cost Accountants
Cost accountants are needed to ensure that all costs incurred in a business are documented properly, and their expertise is highly valuable during business consolidations. And since hospital and healthcare mergers are happening more than ever, cost accountants are highly in demand.
5. Internal Auditors
Government requirements change on a regular basis, and a typical start-up entrepreneur often has many responsibilities on their plate that they often overlook such changes. Internal auditors ensure that they're on track with these regulations.
Financial services and healthcare businesses require auditors specializing in a particular industry to ensure that they stay compliant. A Certified Internal Auditor (CIA) certification is often required, and having that helps jack up salary rates for most practitioners.
6. Staff Accountants
This is usually an entry level position requiring you to do a broad range of responsibilities, in a supportive capacity. You'll, of course, be placed in the finance and accounting department, with the Chief Finance Officer leading the team comprised of both junior and senior accountants.
7. Senior Accountants
The industry standard typically requires you to have three or more years of experience to be considered for a high position in your field. You'll be tasked to manage a staff or team to ensure that they're keeping the ledger books properly documented, among other accounting responsibilities.
Indeed, auditing and accounting professionals can expect receiving lots of phone calls from businesses looking to hire experts with the skills and experience your industry requires. So, those years you've spent diligently studying your chosen profession will definitely pay off in the coming years.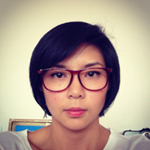 Author's bio: Danella Yaptinchay is the managing director of Full Suite, a service company providing back end support to small businesses. She is a cofounder of Co.lab, a coworking space, and of the media company Homegrown.ph. In constant pursuit of balance and self-development, she tries to apply the practices of yoga to her daily life.