Top Five Fantastic Experience of This Year's Personal Loan
Are you in need of fast cash? Don't have much to back you up? Don't want to go through filling out documents and application forms? Don't want the lenders to know why you need money? Do you want to be able to pay on your own convenience? Personal loans may just be the perfect thing for you.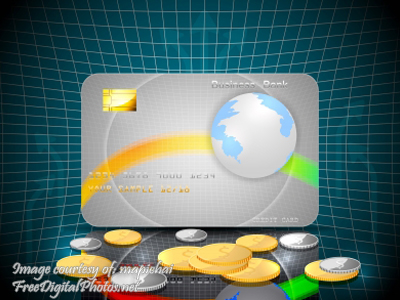 1. They don't have to look at your past
If you are in desperate need of cash and have minimal credibility points to back you up, personal loans are your friends. Sure, you have higher chances of acquiring personal loans in the Philippines if you have a good reputation when it comes to your previous loans, your employment status, or your income (it would be a boost for you to have a credit card) but with personal loans, it is possible that the past does not matter. What's amazing about it is that you don't have to have collateral or security to back you up. As long as the lenders are assured or convinced of your future (in other words, your ability to pay for it) then you're good to go.
2. They don't ask for too much
Of course, they are not going to lend money to strangers. They have to know you through your documents and your application, but don't fret – this does not take too much of your time. Essential pieces of information are required to let them know you are going to pay them back, such as basic personal information (with government-issued IDs), information about your job or your employer, other loans (which can hold you back with being able to pay on time), and your income status (which is very crucial, because this may be the one thing they can hold onto to assure themselves that you can pay them back). You can even choose between secured or unsecured loans, which means you can opt to include your assets or not as collateral.
3. They don't hold you back
Since this is a personal loan, they would not have to know what it is for. You are not usually required to explain why you would need such a loan. You may spend it for leisure such as vacations, gadgets or shopping deals you wouldn't come across anymore in the future, or necessities such as hospital emergencies or daily household expenses. It is important to know how to spend wisely, especially since personal loans in the Philippines have higher interest rates to back up the quicker processing time and lesser documentation and credibility required, but the thing is, the money is there for your convenience.
4. They make an effort to reach you
It is much more accessible to acquire a personal loan nowadays. Thanks to the internet, the banks are not all you have when you do need fast cash. Even banks make online transactions easier, too! They are making an effort to be more accessible and available all hours of the day. Other modes include salary deductions or post-dated checks. Long lines are becoming extinct. Moreover, you hold the key as to when you want to pay your loan, though unsecured loans may have shorter time periods. Even so, they offer many choices for your deadline, three months at the minimum, three years at maximum. It is getting much more convenient to pay loans in the Philippines.
5. They do their best to woo you
Perks are definitely increasing when it comes to personal loans. If the documents you provided are credible, you may even acquire them in as fast as twenty-four hours. The check may be sent to you right onto your doorstep or it can even be entered into your bank account. If the internet is not for you, banks are becoming accessible as they are increasing in branches all over the country. Special perks such as points which you can save up or rebates when you pay in advance or excess are available.
Acquiring personal loans is becoming a much easier, better and more satisfying experience. It helps that you have a lot of options to choose from. Don't let this trick you – it is always safe to spend wisely. Even so, it is convenient to have cash in your hands when you need it and whatever you need it for.

Author's bio: Kash Martinez, understands the intrinsic attributes of making excellent content that suits the needs of every business especially when it comes online financing. She can conceptualize and implement marketing plans, explores profitable B2B opportunities and then absorb Loan Solutions PH services.