4 Types of Fast Cash Loans You Should Avoid
It has been common for most of us to borrow money from our family or friends. While there's nothing wrong with that, it could, however, bring emotional and psychological distress. In an emergency or unplanned expense, a cash loan can be a lifesaver. However, not all loan services have your best interest in mind.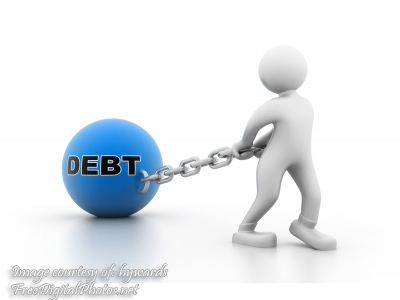 To avoid bad loan experiences, here are the 4 fast cash loans you should avoid:
1.Payday Loans – Payday loans are a deceptively easy way to get a loan fast in case you come up short with your expenses. These establishments don't check your credit score, so you can still get approved even with a bad credit score.. However, what makes these loans bad for you are the 300% to 500% APRs that payday lenders charge, plus the temptation of renewing the loan regularly while the fees pile up.
Because payday loan companies make it more accessible to extend your loan term (which is usually on a bi-weekly basis) by paying the fees,and while it doesn't seem like much at first, it will addup. For instance, despite paying your principal loan amount in the form of interest for 10 months' time, you'll still owe the lender the original price amount.
Senator Elizabeth Warren discredited payday lenders in a paper "Making Credit Safer" stating that your usual $30 fee on a $200 payday loan added up to an almost 400% APR. These payday companies make most of their profit on the clients who choose to pay the smaller amount and not the actual loan by paying over and over for the cash that they borrowed.
2. Credit Card Cash Advance – This may seem convenient since there's no paperwork involved, no embarassing face-to-face discussions,and is the fastest quick cash loan you can get out there because all you need is your card and an ATM.
This credit card feature is actually a terrible idea. According to David Jones, the president of the Association of Independent Credit Card Counseling Agencies, "it ought to be a last resort". Hidden behind the convenience are steep fees and interest rates that can go as high as 7% on top of your credit card rate.
3. Installment Plans – These are usually offered by shops that sell furniture, electronics, and other appliances to make products appear more affordable.
However, the deal is that you'll actually get the item at a higher price as you pay in installments at loan tenure. The catch with this fast cash loan is if you miss out on a repayment, and the store can repossess the merchandise that you bought or rented, and often, even if you've paid more than the market value, you can still lose the item you bought!
According to an article in the Washington Post, 75 percent of items are returned or repossessed within weeks of the transaction, as they find that they can't keep up with the repayments in the long run.
4. Pawnshop Loans – One of the more common ways to borrow money in the Philippines, pawnshops take items such as electronics or jewelry as collateral and give out a short-term fixed loan. The loan tenure is usually 30 to 90 days from the date the loan was obtained. If you can't repay after the allotted time, the shop has the authority to keep and sell the collateral.
The downside of this quick cash loan is that the pawnshop will charge you interest, along with high storage and insurance fees—of which it is computed that most borrowers end up paying up to 300% of interest only with pawnshop loans. As pawnshops offer loans lower than the market value of your collateral, and a high interest rate on top of that, this should only be considered as a last resort. Always remember to triple check your options, research and read the fine print to make a better and informed decision when you need to borrow money.
Look for options, then analyze the pros and cons from your relatives and friends first, as you'll never know, they might be willing to lend you some money. But, if you still insist on getting a cash loan like the ones above, make sure that you have something to back it up or pay it as soon as possible.

Author's bio: 
Dwight Santos is the Head of Marketing for YesCredit, an online loan application platform that provides fast & easy personal loans at competitive & reasonable rates.