Business Loans 101: A Guide to Borrowing for Your Small Businesses
Entrepreneurship begins in the seeds of dreams and aspirations. Any young or fresh entrepreneur who wishes to start something new harbours a zeal and passion within him. He is a man with an idea; but is he someone who doesn't know how to put that idea into work? Does he have the idea and not the resources to start afresh? Well, such inhibitions do exist in the path of newest businessmen; and with this guide, we want to show them the ways to borrow money through loans in the Philippines: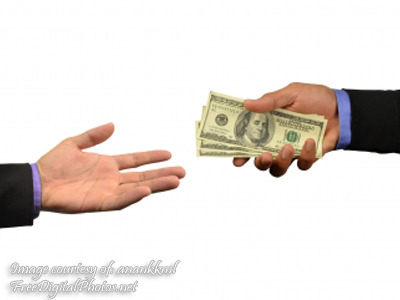 Business Loans to Fund Your Start-up – How to get them and how to use them?
Funding for a start-up can give sleepless nights to many. Some borrow from friends, others sell their valuable assets, some take money from family or use up all the money that they had in their emergency funds. However, despite all these options, many Filipinos today use bank financing in dealing business loans in the Philippines. Bank financing is the most popular and most common source of funding in the islands, but it is also one of the most difficult methods of procuring loans in the Philippines. Read this few tips to keep in mind:
It is important to have a well-chalked out business plan. Start-ups begin with ideas where business people often get confined to. For further elaboration of the ideas, one needs a meticulous planning and detailing as to how one is going to establish that idea. This is what banks often look for. Your idea must be interesting, impressive and believable.
Having contacts within the financing sector can be of great help. This may also include a good working relationship with the bank in the past.
Be oriented with the 5 C's of credit. These are the character, capacity, capital, collateral and conditions.
Be well-acquainted with the other details of the loan. This includes the interest rates and the time of repayment. Always be sure that you are going to be able to pay back a business loan on time. These banks will also ask for collaterals, so it is essential to also take that into account.
Here's a list of banks to approach for a business loan:
BDO or Banco de Oro – They have a small business loan that is specifically meant for start-ups. The minimum value of the loan for a term of a year is P1 million while the maximum for up to 10 years is P10 million.
The Land Bank Of The Philippines – Their loans are specifically meant for Overseas Filipinos Workers in cooperation with the Overseas Workers Welfare Administration, providing a sum of P300,000 to a maximum amount of P2 million. As a part of their Business Development and Entrepreneurial Credit Programs, they provide corporations, cooperatives and sole proprietors with the ASENSO or Access Of Small Enterprise to Sound Lending Program where manufacturing services and agri-businesses can borrow up to P5 million for their purposes. There are lots of other initiatives that they have taken up. One can view all these on their website.
The Philippines Savings Bank – Best suited for small and medium sized businesses, their SME credit line is "a one-year credit line where funds are accessed by writing checks, making them accessible, convenient and flexible." Loan terms are up to seven years.
For any business person who is waiting patiently to take the plunge, the given guide can assist to how he or she can go about obtaining business loans in the Philippines from the indicated various banks.

Author's bio: Kash Martinez, understands the intrinsic attributes of making excellent content that suits the needs of every business especially when it comes online financing. She can conceptualize and implement marketing plans, explores profitable B2B opportunities and then absorb Loan Solutions PH services.