Here's How, Where and When You can Invest Your Money
Investing money might have long been on your cards, but doing it actually is the real deal that scares most of you lured by the idea. Maybe all the financial literates have tons and tons of stories to narrate to motivate you for the same. And it is true that they succeed in exciting every bit of you and making you think hard about the ways in which you can do that. But perhaps, they fail to translate the workable ways in which you should implement the idea of what to do with your money to make it grow. If you too feel that you are left in a barren land with an idea of surviving or more particularly, with an idea of investing your money but with a little knowledge of how, when and where to invest it, this guide is meant only for you. Read on to find it all out.
How to invest?
 Well, there are certain things that you should know before you invest your money. There is a difference between investing and gambling. Where investing happens after thorough analysis and research, gambling is something that depends entirely on luck or chance. So, before putting your money in any deal, make sure you have done your homework and got the insights by delving deeper into it. It means that you are not only known to the prospects of succeeding in that deal, but are also aware of the risks involved and the consequences if it fails. And if you really want to ensure that your investment goes easy on you, you should proceed with the goal of success but with the preparation of failure. Involve financial advisors and other specialists if you can put a lot at stake. Don't be a risk averse if making profits is on your mind, but take risks that are calculated.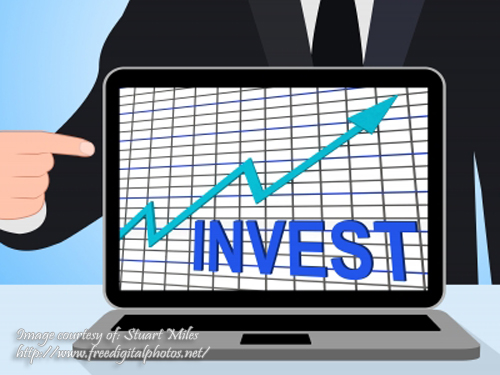 Where and when to invest?
 While there are many ways in which you can invest your money smartly, recognizing those lucrative opportunities is the toughest part. When the market goes volatile, most of the investors who want to play it all safe tend to quit or prefer to stay at bay. While this is really fine as long as you want to make decent money out of your investments, those who want to make crazy profits should go for taking a ride on the wave but with sheer prudence of course. When it comes to choosing the ways of investing, first thing you can do is buy a land or property from the right place and at the most opportune time with making the best use of skills for negotiating. Now what you can do is seek help of dependable brokers. They are industry insiders and so can lend valuable advice and suggestions to you. After buying a land, you can get it built from experienced builders in Auckland and rent it out for some period. When you feel that the time is ripe enough to sell it off and make the best money out of the deal, go for it.
Apart from property, you can invest in mutual funds or exchange-trade funds or buy shares with the aid of seasoned brokers. This investment would be the most interesting of all. It will keep you on your toes all the while when your money is in the market. Other than this, you can also work towards earning interest on your money by lending it. The best way to make out where you should invest your money is by studying the market. And don't rely on the current time – if it is risky, it is going to be fine later and if it is fine today, it is going to be risky tomorrow.  You have to gauge the pattern and use vision, statistics and logics to look beyond the current market condition.
Investing money smartly is all about timing and research. And don't be daunted by the idea of taking risks; always remember: it was those calculated risks taken by some investors that enabled them to establish an empire today. Besides, you would do yourself a favour to take the assistance of smart brains instead of going with your own instincts with little knowledge of the subject.
Author Bio: Sarah Williams runs a construction business from quite a time now. Her presence in construction industry has made her derive knowledge about real estate business. Apart from this, her understanding of prudent investments is quite substantial too. She chooses to share all of her knowledge through these write-ups.