Managing Your Financial Risks on Business Loans
Well, everything about start-ups isn't always a fairy tale. There are risks involved – risks other than those related to creative barrenness or organizational distortions. Financial messes, especially those related to borrowing loans in the Philippine can get really murky at times.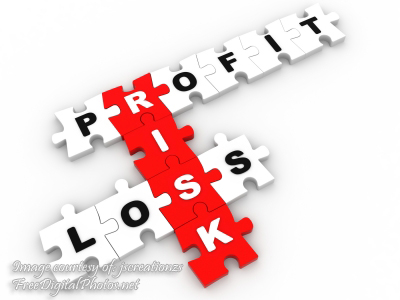 A lot of the new entrepreneurs aren't aware of the caution that one needs to associate with borrowing from banks. Firstly, not everyone out there is a Good Samaritan doling out loans in the Philippines as if it is a candy. Obtaining loans from banks is quite an uphill task that requires patience, organization and a good camaraderie.
The rat race in the market is unhealthy and you cannot afford to beat yourself into a tunnel of debt. Hence, use loans in the Philippines and keep in mind the fact that you should have enough to repay your loans with the requisite interest within the stipulated period of repayment. In such times of cut-throat competition and spiralling debts, there are certain hard truths that an entrepreneur must keep in mind without feeling disillusioned.
Here are a few tips that you can take while managing the financial risks on business loans:
Tip #1: Always purchase insurance – Transfer your risks to insurance companies, especially in cases of sudden lapses in working or risks like damage to your products and resources, product liability, death of a business partner, or injuries to customers and suppliers. You never know what will happen in the future, so you will need protection from future threats.
Tip #2: Get an outlined plan to monitor and assess the risks to your business – To determine the risks would be the first step that a person should take. It can be done by monitoring ongoing business activities and determining the risk prone areas that require special attention. Assess your market competition, the profits that you are getting, the various trends in customer services and customer satisfaction. Sudden risks can be reduced through accurate records and effective control over the expenses. Implementing a vast reporting system that can provide essential data about company performance can lead to a fruitful and smooth practice.
Tip #3: Chalk out a repayment plan – Business loans are meant to be repaid after a certain period of time with the requisite amount of interest. Sometimes, if you get hold of a large sum of money, the first place where you should use it is the repayment of your loan. Make it your first priority. See to it that you garner a certain sum of money within a month or a week, and pay that amount back regularly. This is a routine that anyone should follow religiously.
Tip #4: Always select a plan with a fixed interest rate – Sharp increases in interest rates can have a dramatic impact on cash flow, and thereby result in a topsy-turvy situation for you. Fixed rate loans provide cost certainty and are less risky. If interest rates are at a downside, then variable interest rates can be a boon. But why take a risk?
Tip #5: Reduce your customer and business spending – Re-evaluation of expenses and strategic plans of expenditure can go a long way in surviving economic turmoil. Cut down on unnecessary expenses, identify the needs of utmost importance and spend more on them.
These are a few tips that Filipinos can take to protect themselves from a mud bath of a financial mess. As they say, prevention is always better than cure. More often than not, cures for a financial mess are quite difficult to find.

Author's bio: Kash Martinez, understands the intrinsic attributes of making excellent content that suits the needs of every business especially when it comes online financing. She can conceptualize and implement marketing plans, explores profitable B2B opportunities and then absorb Loan Solutions PH services.