DesignCrowd Launching of Service in The Philippines
DesignCrowd, an Australian crowdsourcing company has launched it's crowdsourcing services in the Philippines. You can check the local version of the website here:  DesignCrowd.com.ph. The company is an online crowdsourcing marketplace for web designers and small businesses in the Philippines.
The company targets local online graphic designers in the Philippines and search for small businesses who needs help with the logo, website or graphic design. DesignCrowd Philippines (DesignCrowd.com.ph), offers local crowdsourcing, which allows businesses to crowdsource design from local designers in the Philippines as well as international crowdsourcing that will allow local businesses to access over 90,000 designers from all over the world.
As of now, there are over 250,000 Filipino web/logo designers and many business owners are already using DesignCrowd. A designer from the Philippines, Art Samurai, ranked number 2 worldwide on DesignCrowd Top 20 designers list which already earned US$65,000 through DesignCrowd. Art Samurai said: "Out of all the crowdsourcing sites, DesignCrowd is the easiest to submit designs to and the growth of the community since I joined the site is exponential. DesignCrowd introduced participation payments, which is a great incentive to submit designs and makes up more than 15 per cent of my total earnings — that is a big deal."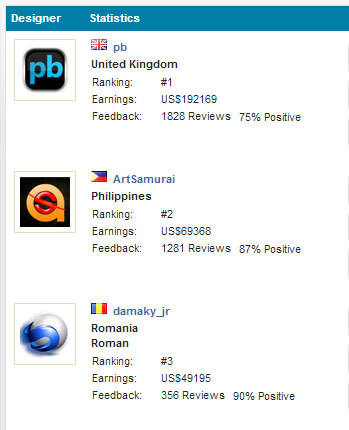 According to the DesignCrowd CEO, Alec Lynch, "The Philippines is one of the most creative countries in the world.  It's an absolute goldmine for world-class design talent.  DesignCrowd.com.ph gives Philippine designers an opportunity to earn money, build their portfolios, and find clients from around the world. Philippine designers looking for new projects can register with the site for free and start earning today."
Indeed there are many Filipino world class talents here in the Philippines and if there is no company like DesignCrowd, the only chance for talents to become recognized is working abroad. There are so many OFWs now all over the world and web designers don't need to leave their country just to be recognized and earn a good profit. Filipino online graphic designers can join and create designs to earn good money through design crowd. And only that, clients and startups can host contests  or logo competition to get 100's of designs from designers across the world.
In addition to its launch in the Philippines, DesignCrowd is also launching in Singapore and India as part of a broader Asian growth strategy. DesignCrowd's entry into Asia comes three months after its launch in Canada and the UK (where it was named Wired Magazine's UK "Startup of the Week") and one year after it received a $3M investment from Australian venture capital firm Starfish Ventures.
Following expansion into Asia, DesignCrowd will be targeting growth in the United States and will also be assessing opportunities in South America and Europe.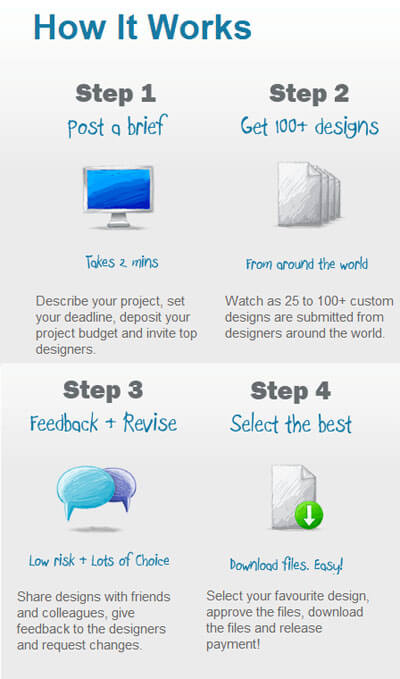 About DesignCrowd
DesignCrowd is an online marketplace that specialises in helping businesses outsource or "crowdsource" design projects to a network of freelance designers from around the world. More than 90,000 designers participate in thousands of design contests launched on the company's platform each year.