6 Wise Ways to Long-Term Prosperity
Being able to work in your pyjamas at midnight is awesome, isn't it? As is the freedom to manage your daily schedule and choose how to spend every minute of your life. Inestimable! Not to mention earning more than you normally did before starting your online career.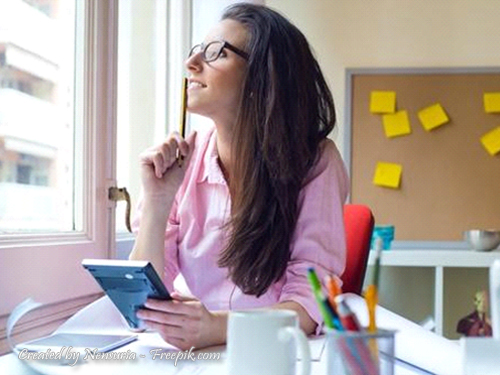 Unfortunately, freelancing is NOT all about that. Its main drawbacks are that it can be unstable and you're left on your own. It means you can earn $10,000 one month, whereas the next month you can barely pay your bills, taxes, and groceries.
That's why you MUST be smart while managing your earnings. Here are some wise ways to help you secure your future financial stability and independence.
1. Be Intelligent and Make a Long-Term Investment
Don't you agree that first-class education is the best investment? Wise people follow a career path that has a long-term future. Then, why wouldn't you grab an incredible opportunity and choose the best online in the fastest growing industry – eCommerce?
Did you know that "global cross-border B2C eCommerce will more than double over the next five years to reach $424 billion by 2021" according to a Forrester report?
Spending some money on learning new skills will make you more competitive among other eCommerce online employees. In return, you'll be able to get significantly higher hourly rates for the work you perform. Isn't that marvellous?
Start investing in your knowledge today and take full control of your life. Waste no more time! Always keep abreast with the latest industry trends. Online tools are constantly changing and developing. Since it's your bread and butter, it's definitely worth the money.
2. Regularly Track Your Income and Expenses
Keeping meticulous records of all your earnings and expenses is essential. It doesn't matter whether you use a spreadsheet or a pen and paper. Every single penny counts. You wonder why? If you're reckless with the money you earn, your salary is bound to evaporate even before you realise you got it.
Furthermore, calculate your average monthly payment and list all your expenses and savings. Set priorities. That will help you come up with a clear budget plan. It's only left to stick to it and avoid spending more than you can earn.
3. Establish a Rainy-Day Fund
Don't wait for the payday and spend your money in a shopping mall or eating out with friends. Yes, it's hard to resist impulsive buying. And it's okay to go out and have some fun from time to time, but don't let it turn into a bad habit.
Instead, determine the exact amount of money you can set aside every month. After you pay all your household expenses, transfer that sum to your savings account. It will help you overcome possible unexpected future expenses or emergency situations.
4.Think About Your Retirement Before It's Too Late
Now you're young, strong and healthy, so you can work a lot and earn a lot. There's nothing to worry about. It's only left to enjoy your wonderful life, right? Quite the contrary! Change that come-what-may attitude immediately.
Your twenties are the perfect time to start making smart moves to ensure your financial well-being once you get old. Don't rely on your children's earnings that much. The times are changing, and they'll probably struggle to support their children. Why take an unnecessary risk of being an extra burden to them?
5. Get Insured Now
Most people postpone their retirement, life and medical insurance plans. It's typical. Why wouldn't you break that bad habit? Stop waiting for the better times and do something now!
The premiums will always be too high from your viewpoint. There will always be a desperate relative or a friend who needs your financial support. The more you delay it, the greater risks you'll face. It's high time you started thinking about your future. So, get some life and medical insurance as soon as possible.
6. Don't Waste Your Money Only to Show Off
Now you earn more than enough to meet all your expenses. Excellent! But be extra careful not to fall into the trap of living beyond your means.
It's fine if you want to organise a birthday or Christmas party for your closest friends and family members. But hosting such a party for a hundred people, most of which you don't even know, is far from being reasonable.
You won't make real friends by throwing your money around. Not only can it be harmful to your reputation, but it will negatively affect your future financial situation as well. It's also understandable to buy some new clothes or gadgets when you need them. On the other hand, buying unnecessary trivial items you'll never use only to show off is complete nonsense. Anyway, why would you do so? Do you honestly believe it's worth your money and effort at the end of the day? Don't you agree there are so many more clever things you can do with the money you have? Here's one.
You see? It seemed a bit daunting at first, right? But it's not that difficult to be wise and successfully manage your earnings with these simple tips. Remember – good small habits turn to best practices, so don't underestimate them. Handle your income with care, and it'll pay off in the end.
Author Bio: Post contributed by Mia Ormillada of www.ecommerce.university.