5 Benefits of Mobile ERP
Having an enterprise resource planning (ERP) strategy is a key component of any good business model. Being able to collect, interpret, and manage the data that your business produces every day is always going to be an important part of your company's success. But have you implemented a mobile ERP strategy yet? The benefits of extending your ERP software to mobile devices can be huge, and you need to be looking into mobile expansion if you haven't already. Here are just a few of the ways mobile ERP can be a boon for your business.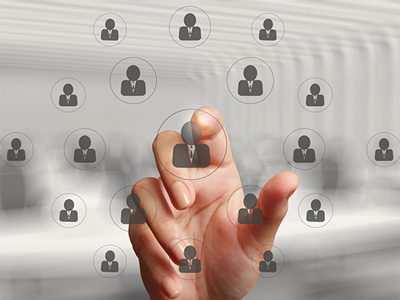 Productivity
In many cases, mobile ERP softwarecan cut down on wasted time when employees are out of the office and unable to access tools or data that they could be using to finish work faster. Running back to the office any time they need to access materials or information is irritating to your employees, and it cuts into productivity. Mobile ERP provides you with an easy way to make your business more efficient, and gives employees the tools they need to be productive outside the office.
Customer Service
Mobile ERP allows your employees to provide great customer service at remote locations, not just in your office building. Having all the information and tools on hand to help a customer in the field is going to keep your customers—and your employees—happy with the service being provided.
Reconciling Credit Card Expenses
A majority of employees' travel expenses will come through credit charges, and mobile ERP makes it easy for employees to send in receipts and receive reimbursements in a timely manner. Rather than going through old receipts and deciphering reports, think about a system in which employees can simply take a picture of their receipts and send them via their smartphones. If an employee violates an expense policy, the mobile ERP system can send an alert to management and the issue can be resolved quickly and with less hassle.
Supply Chain
Mobile ERP strategy can also greatly improve the communication in your supply chain and manufacturing. When a potential problem arises, an alert can be sent out that will be received by the operations manager wherever they are—not just at their desk. A disruption in your supply chain is going to affect just about every other department in your company. Getting on top of a potential problem quickly can end up saving you quite a bit compared to the time it may take without a prompt mobile update.
Employee Satisfaction
Giving your employees the proper tools for their job is an easy way to keep them happy and productive. A mobile ERP software strategy enables your employees to manage their time out of the office more efficiently, and this leads to less stress and less pointless running around. Your employees want to be productive, and they want their work to be error free and done right the first time. Putting in place a mobile ERP strategy is an excellent way to give your employees more flexibility to make decisions on the spot, even when they're outside of the office.
ERP software has become an important part of most businesses, and expanding that software to your employees' mobile devices may be the next step for your company.
About the contributor: Emily Hunter crafts content on behalf of the ERP software solutions people at TGO Consulting. In her spare time, she cheers for Spirit of Atlanta, Carolina Crown and Phantom Regiment, creates her own sodas, and crushes tower defense games. Follow her on Twitter at @Emily2Zen