How Businesses Can Take Their Instagram Engagement to the Next Level
Because Instagram has set a really scorching pace of growth of users it has rapidly evolved from being a personal photo-sharing app to a popular social media tool being used by businesses to drive engagement levels with customers. This has made it really important for business users of Instagram to make their accounts more visible to prospective and existing customers as also to drive engagement by incorporating SEO techniques. Some useful tips that can take you places: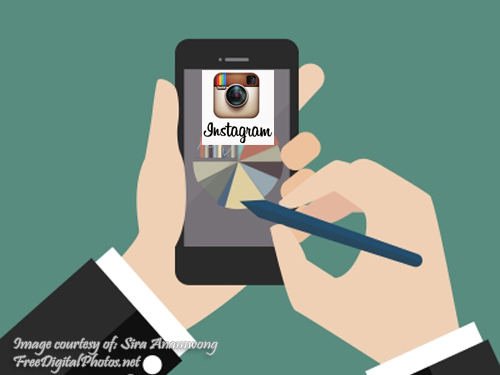 Use the Most Productive Hashtags
The only way Instagram users make their content available for search is by using hashtags in front of words that describe the content in a meaningful way. Adding the hashtags transforms mere words into powerful keywords. The purpose of using hashtags is to generate the maximum search volumes from audiences that matter so it is important that not only the hashtags are descriptive of the content but also relevant to the business and the requirements of the users. You might have a natural tendency to use the most popular hashtags but usually, that will be counterproductive since search results will be too voluminous for your images to stand a worthwhile chance of being found. The trick is to use hashtags that are not very common yet are indicative of the nature of the image, your business, as well as the requirements of the searcher.
As you may imagine, this can be quite difficult and you need to conduct an in-depth study of what hashtags are relevant to your business and its customers, yet not overused. The advantage is that Instagram does not place any restriction on the number of hashtags that you can use, but studies have revealed that the ideal number could be around seven or eight. Websta is a very handy tool for analyzing the popularity of hashtags and the hashtag strategy adopted by the competition. If you are a business that caters to local markets then you can even use Websta to find out what hashtags are being used in your area. If you are really keen to get quick but enduring results you can talk to specialist social media marketing service providers like Instamacro who will be able to develop an effective hashtag strategy for you.
Hold Contests for Better Engagement
While conducting contests to promote customer interest and engagement is hardly a new concept, you will be surprised to observe how few companies are actually doing this as a part of their marketing strategy. Giving away prizes is well worth the extra expense because it represents a rather painless way of getting more Instagram followers. Make sure that the concept of the contests is synergistic with your business. You can conduct contests where participants can be requested to show how innovatively they are using the company's products or even suggest ideas of what features the company's products should have.
The photos uploaded by the participants are great image and engagement building devices and will also provoke other users to join in the next time there's a contest being organized. If you hold contests regularly you will be able to build a keen sense of anticipation among your followers and this sort of engagement can only be beneficial to business prospects.
Partner with A Charity or Non-Profit
Charitable causes strike an emotional chord in most people and they tend to favor businesses that are supporting good work. Even if you are too small a business to get involved directly with the actual activities, you can always associate yourself with the charity by donating a percentage of your profits. If you have a number of retail counters then you can set up donation boxes for your customers and other visitors to donate funds. Also, you could use your advertising channels to spread the word for people to get involved and reflect your association. It is generally more productive if you associate with a single cause such as education, health, legal protection, environment protection, etc.
Conclusion
Getting your Instagram posts better visibility and enhancing customer engagement is really about how well you understand your audience and also appreciating how and why Instagram functions.
Author Bio: Sujain Thomas is presently working as a financial consultant and has worked with a number of firms and charity initiatives for debt relief in the past. She is also into blogging and writes debt settlement reviews.