5 Excellent Reasons Why You Need An Able Customer Relationship Management (CRM) System
Any business worth its salt and one which wants to leverage the mountains of data that it has collected over the years from its consumers, must of necessity at one point or another consider using a Customer Relationship Management (CRM) platform. The CRM platform will be useful in mining this data and to use it, to not only retain customers, but to create a profile of the average customer and in turn use this information to expand its customer base.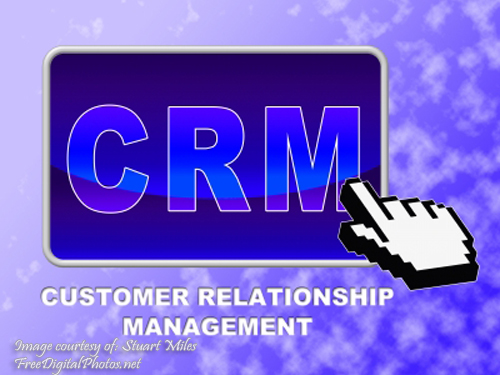 Exactly What Is CRM?
So what exactly is a customer Relationship Management (CRM) platform you might ask? Well, a CRM is a broad term which encompasses the practices, strategies and technologies that a company employs to analyze and manage customer interactions and data in the course of the customer lifecycle. The aim of this is to improve the firm's relationships with their customers, which will ultimately assist in customer retention and in driving much needed sales growth.
There are various channels that a CRM depends upon in order to gather this valuable data which will later be transformed into actionable analytics. Some of the channels, which in actual sense is just a fancy term for points of contact between the firm and the customer, include; websites, through information volunteered during signup and by mining databases on customer activity via their profiles and telephone logs.
CRM Channels & Analytics
Additionally, the channel can be via live chat, through direct mailing, by use of marketing materials and last but not least via the ubiquitous social media.  By Salesforce integration as outlined above through data mining, the sales teams can access a treasure trove of information. This information includes; their personal information such as names, gender, residencies and age or demographics.
They also have access detailed information on each customers purchase history, preferred goods or service and the issues which they have raised previously in relation to the product. So, in effect any smart business that has any plan of being successful in the current data based business landscape must use a CRM that makes it possible for the enterprise to develop such in-depth insights on its customer base.
The Characteristics of A Winning CRM Consultant
If you are considering engaging a consultant who is skilled in using CRM to deliver for you actionable insights, here are 5 points which are critical when searching for a service provider (consultant) who will give you maximum ROI.
Readiness Assessment – This consultant should run an audit of your firm and determine how ready you are to fully utilize CRM to your advantage.
CRM Roadmap Definition – They should be able to define the vision, an actionable roadmap and the metrics which will be used in determining success.
Best Practices Consulting–They should have the capacity to implement the best practices for the processes, design architecture and adoption of the insights across the enterprise.
Establishing Governance –They should be adept at putting up a proper functional governance structure; process governance, design governance and maintenance and support.
Continuous Improvement–This is the loop and it consists of establishing reviews and gaps and also taking corrective action to improve on the model.
If all the above is taken into consideration by an enterprise in choosing their preferred CRM consultant then the future will only get brighter for them.
Author Bio: Sujain Thomas is presently working as a financial consultant and has worked with a number of firms and charity initiatives for debt relief in the past. She is also into blogging and writes debt settlement reviews.