Discover How Beneficial Meaningful Use Technology For Your Business
Medical care has gone to a whole new level of excellence. People are able to access fantastic treatments with such impeccable ease. The federal government is also helping in this making it possible for people to get access to the best of healthcare facilities. Medicaid and Medicare programs that are beneficial to both the medical practitioners and the patients themselves are readily available. In order for the medical practitioners and hospitals to get these incentive payments (Medicaid and Medicare) they have to prove meaningful use.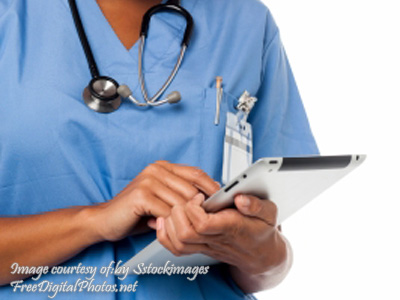 What is "meaningful use"?
Meaningful use is using certified electronic health record (EHR) technology to: Improve quality, safety, efficiency, and reduce health disparities. Engage patients and family. Improve care coordination, and population and public health.
How meaningful use is helping
Meaningful use has become such a hot topic of discussion over the past few years. Stage 2 finalized in 2012 and medical practitioners are waiting for stage three which will roll out in 2016. Meaningful use is all about management of data to enable the patients to receive excellent care and the doctors to give the best treatment possible. Meaningful use has helped to improve the efficiency of healthcare provision.
Healthcare centres are able to provide comprehensive care with such impeccable efficiency. There is also a significant improvement in the safety of medical procedures. This is because of the available medical data provided through the systems. Meaningful use stage one is all about data capturing and sharing. Sharing of data will happen between hospitals and medical practitioners. This will definitely see an improvement in the quality and safety of service provided. When you get in touch with mesusolutions.com, you will get to learn more about meaningful use and most of all get help with MU stage 1 and 2 certification.
Increasing the coordination between medical practitioners while at the same time protecting patients' information is all possible thanks to this technology. Maintaining the privacy and security of data from patients can be quite difficult but then with advanced technology for data handling, the situation becomes simpler.
The stages of Meaningful Use
As above stated, there are three stages of meaningful use with the third one expected in 2016. The Centres for Medicaid and Medicare (CMS) has spelled out some specific objectives for each stage that eligible medical practitioners should attain. Attaining these goals qualifies the hospital or the medical professional for the incentive programs offered by CMS.
In stage, one of the goal is to collect as much data as possible. CMS provides medical practitioners and hospitals with the EHR meaningful use specification sheets. This will help the professionals to understand what they are required to do as well as how to demonstrate meaningful use. Stage two is not all that different only that the activities are more advanced.
Meaningful use stage 2 aims to improve patient engagement. Healthcare professionals are able to engage their patients meaningfully. Stage two also provides uniformity of sharing and integrating patient data. As you might know by now, data integration is not exactly the easiest of tasks. It is complex and especially so when you are dealing with data from disparate systems. Nonetheless, integration of data is of great importance. This is why expert help is necessary and Mesu Solutions is ready to provide this.
Note: This article is contributed by Jenny Richards.