Facaebook – Mispelled Search Engine Keyword
I accidentally discovered the misspelled keyword "Facaebook" when I was typing the word "Facebook" on Google search. Many bogus sites appeared on the search list but little that I know that this keyword was also being used by other people according to Google Insights for Search as you can see below, and the geographical location were Turkey, Colombia, Canada, United Kingdom, Spain, Italy, France and United States.
Just staring at my keyboard, I ask myself how in the world will I have a misspelling like that? the letter "A" was far from the letter "E" if I will consider it as a typo. I just assume that it might be just a flicker of my fingers.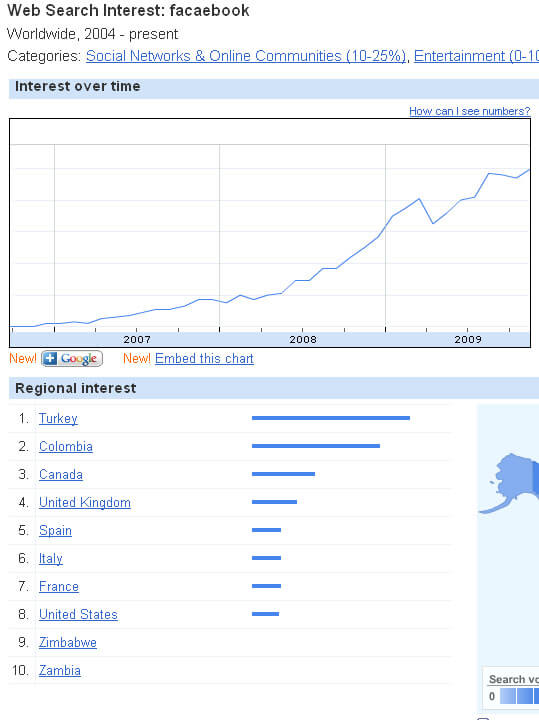 So why did I make a post about this? it's pretty obvious. Since this keyword has less competition, then this might add traffic to your website or blog. Even this keyword doesn't make sense, again it is obvious that the keyword "Facebook" is the real word being searched and if you have a website or blog that have a Facebook topic on it you can direct them to your site.