The Non-Techie's Guide to Data Encryption
Nowadays, every business must pay attention to their data security and take necessary steps in protecting his company against virtual intruders. One of the most reliable ways to do so is to encrypt your files and take control of who are given access to them.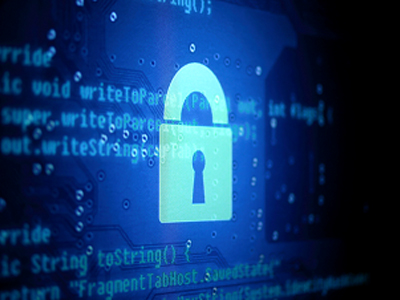 However, some web users who are not technologically proficient can easily be intimidated by encryptions and find them too complex—leading them to settle anything else to secure their data instead of learning how to use encryption, and then just hoping for the best.
It's important to understand why there is a need to use encryption for network security and why it is the best way to keep your files safe.
Sending information makes you vulnerable to hackers
The process of sending information across the Internet has a lot to do with the risks. When you send information across, it doesn't land directly on the receiver's computer system. What it does is that it first goes to your internet network, then moves to your internet provider and other routes, where your data is open for viewing for anyone who can intercept.
In fact, your internet network and your internet provider can both see your information and there's a big chance you don't know the people on these ends!
So why risk it? It's not worth it.
Two encryption options
There are two ways you can use encryption to secure your files: through PKI encryption or Public Key Infrastructure encryption and the Secret Key encryption.
PKI is the most reliable encryption process available. The easiest way to understand it is that everyone who can access a certain group of information is provided digital certificates, which are similar to IDs or identification cards in the virtual world. The validation party can issue certificates to both people and computers involved in the transactions.
There is a pair of keys—one that only the primary user knows, and another for the ones in the privileged group. When you're sending information across the Internet, you can verify the machines that you are allowing access to the information using the digital certificates.
It's a longer process, but it's what makes it harder to breach.
The Secret Key Encryption, on the other hand, is distributing key to a group of individuals privy to the information. The process is quicker than, but not as secure as PKI.
What do you need to encrypt?
Some companies do not want to encrypt the entire hard drives because it can slow down certain business operations. However, this is the best way to eliminate threats to your data security.
What businesses usually do is encrypt individual files that contain sensitive information, which is fine as long as the rest of your data are not as important. This works very well for files that are only confidential for a certain period.
Laptops can easily be stolen since they're portable. A foot in the door and a hacker can quickly find his way into your main system and access all your most sensitive data. Encrypting your files will best guarantee security.
Other things that you need to use encryption on are your memory sticks, thumb drives, file transfers, and emails are known to contain private information and online chat systems.
Encrypt before you regret not doing so
Encryption processes are not without its cons. For one thing, it's hard to remember encrypted passwords, and it does pose limitations on your processor speed and storage space. Passwords that change certain letters into symbols such as [email protected] are no longer recommended and can easily be decoded, even by the most amateur hackers.
One thing is clear: Your data is not safe unless you take measures to protect it. In the long run, securing your data is so much more important than the pain of getting used to the processes.

Author's bio: Vlad de Ramos has been in the IT industry for more than 22 years with focus on IT Management, Infrastructure Design and IT Security. Outside the field, he is also a professional business and life coach, a teacher and a change manager. Vlad has set his focus on IT security awareness in the Philippines. He is a certified information security professional, a certified ethical hacker and forensics investigator and a certified information systems auditor. Check out Vlad's IT community here: www.aim.ph