Do It Yourself Restaurant Website
Have you ever imagine having your very own restaurant website but don't have the technical skills to do it? Then if you want to try to make a restaurant website, just go to www.goa41.com. The steps are easy, just follow the direction given on the said website and you are on your way creating a dazzling website for your restaurant business.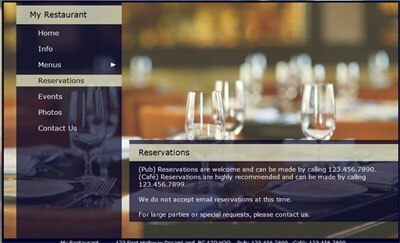 How to do it?
Step 1. Choose your template
Step 2. Insert Pictures
Step 3. Write few sentences
Step 4. Publish your site
I would like to remind you that since this is a flash based website, it won't rank well in search engines. But if you have the budget to advertise your website then go ahead!